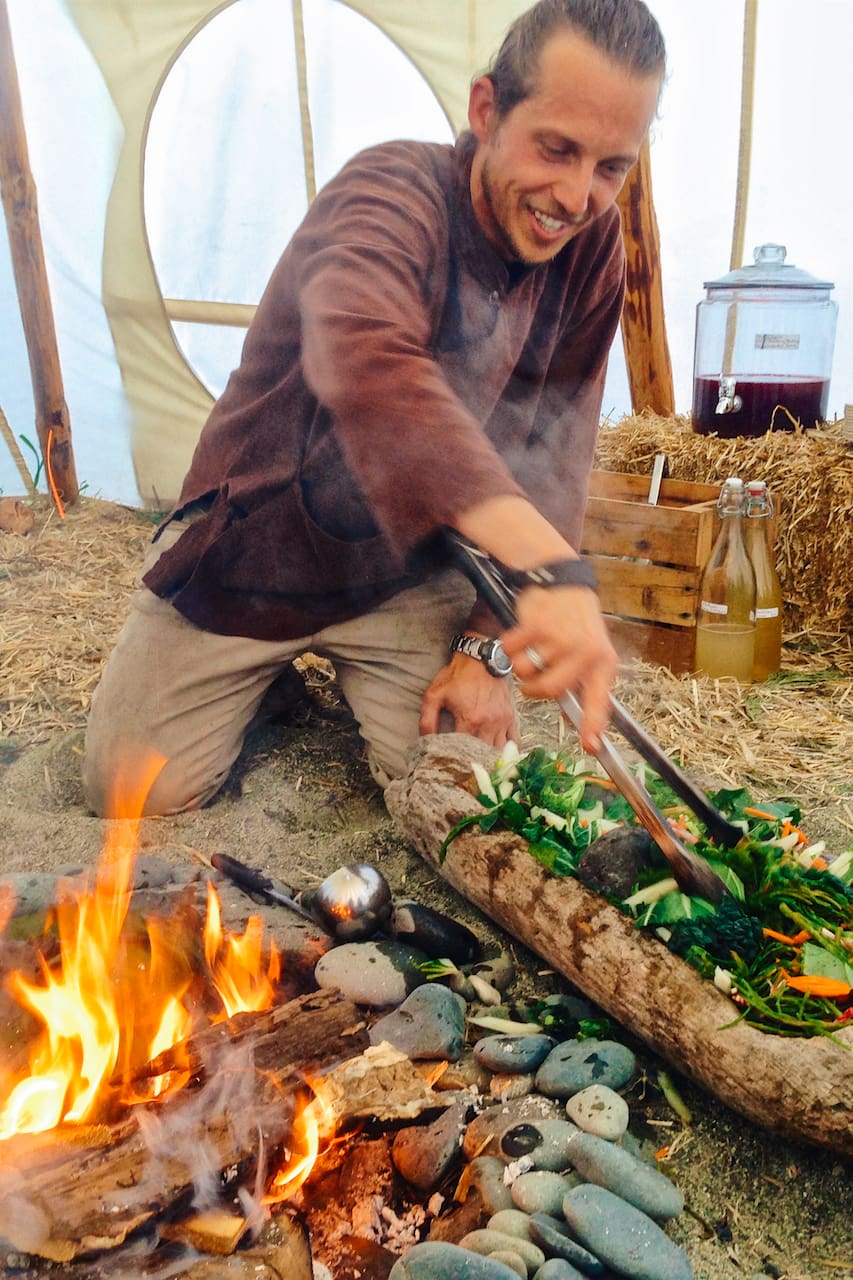 Over 20 years of professional cooking experience and a bloodline of cooks has evolved Tom Kral into Nature's Chef. From a child growing up in a family run deli to former owner and executive chef of a renowned restaurant and catering in Toronto, ON., he finally came to settle in supernatural BC because of the irresistible call for the wild. His passion for putting medicine back into our food…
Get ready to see what nature has to offer us, from medicinal powers to useful tools. Sooke is one of the most bountiful places in Canada! I'll be teaching you ancient cooking techniques and what wild foods are out there to gather. We'll then prepare a meal together and enjoy the nourishment.
Prepare yourself to stay outdoors for some time. Good idea to bring; hat, warm clothes, cool clothes, comfortable walking shoes and a note pad. Also if you have long hair something to tie it back.
Drinks
Includes wild teas Please let me know if you have any dietary preferences, allergies, likes or dislikes. I'm able to adapt.
Notepad and pen (optional)
Hair elastic (if you have long hair)