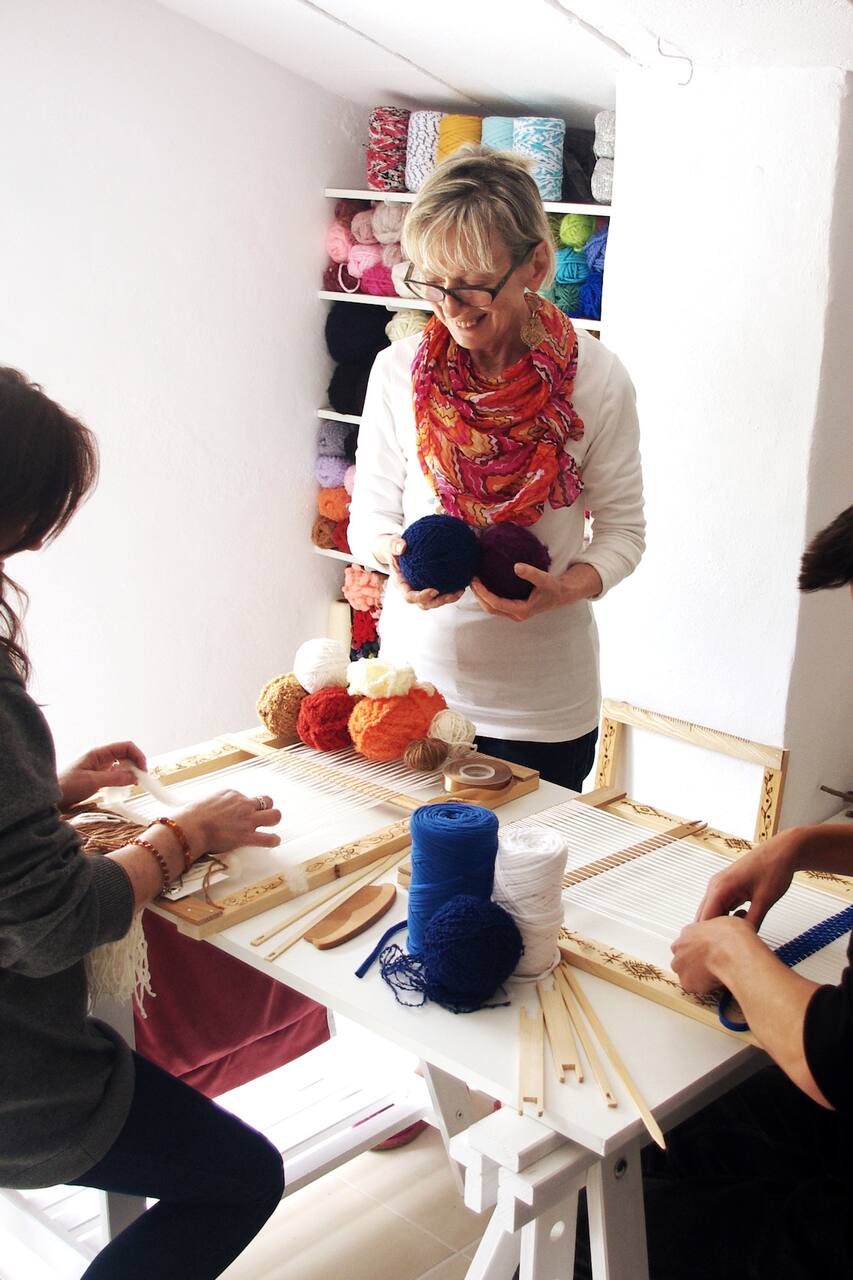 Weave your own souvenir from Algarve !
Weave your own souvenir from Algarve !

지금 바로 예약하세요. 이 트립은 보통 매진됩니다.
My name is Marion. I am an artisan and I weave on different weaving looms since a long time. During this workshop, every one will discover and realize his own modern weaving, even without any experience ! My pleasure is to join my technique with the portuguese one, using local materials (wools, cotton, trapilho) to make modern weaving with an Algarve touch ! with a small volume and weight, it will…
- reception in the "atelier", in the Faro countryside (5km from the town center). - presentation of the workshop's material - choice of the model BETWEEN THE MODELS PROPOSED (can be changed according to your imagination, respecting the technique and the given time). - big choice of colours and materials : natural wool, acrylic wool, cotton, "trapilho"... - workshop on wood weaving loom - one…
All is included in this workshop. Nothing to carry. One weaving tool per person. Big choice of colors and materials. French and English spoken. The price includes AirBnb comission and local tax (23%)
Drinks
Coffee/tea break with sweets and water
Transportation
We can organize a private transport with our own Transfer company.
Equipment
All is included in the price : weaving, wool, trapilho...