This Choco Adventure+ is the Deluxe version of our regular Choco Adventure. Here, we propose the same 7 activities + 3 meals a day by a private chef, all local transportation and high end lodging. Please refer to the regular Choco Adventure if you are only interested in our chocolate related activities. Did we say chocolate? Yes we did! Visit the beautiful laidback town of Puerto Viejo, Costa Rica, where cacao has been growing for centuries. Live the jungle experience without compromising on comfort and luxury! We offer a 5 days/4 nights Adventure filled with authentic activities. The best part is that we did all the thinking, so everything you need during your stay is included: - High quality lodging only a few steps away from the beach - Your own private chef for all your 3 meals a day - All the necessary transportation during the activity days - 5 chocolate related authentic activities - A visit to our wonderful National Park - A chocolate themed farewell dinner - A Choco gift card so you can bring your favorite chocolates home - And no hidden fees (because we hate them!): the Airbnb 20% commission, all taxes and tips are included in our price This is a small group Adventure, between 1 and 4 person maximum. Please reach out if the date you want is fully booked or if you want to reserve for a 5+ group.
I'm originally from Québec, Canada and I now live in Puerto Viejo de Talamanca, Costa Rica. My partner and I have created our local chocolate boutique called Choco in December 2017, and we are having a blast since! We're working with all the local chocolate producers, each one of them having their section in our boutique. We also offer different cacao farm and chocolate factory guided tours as well as chocolate workshops. We have decided to put our experience, knowledge and contacts together to offer a unique 5 days/4 nights experience: the Choco Adventure+!

4 아침식사, 4 저녁식사, 4 tasting menus, 3 점심식사, 전채

저택에서의 4박

물, 와인, 증류주, 맥주

승용차 6회 탑승

입장료

Creative supplies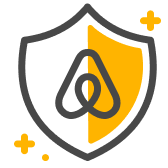 게스트 안전
모든 어드벤처는 업계 가이드라인을 따릅니다. 에어비앤비는 어드벤처 여행을 선도하는 어드벤처여행업협회(Adventure Travel Trade Association)와 협력하여 안전을 위한 모범 사례와 기준을 마련했습니다.
만 21세 이상의 게스트 최대 4명 참여 가능 보통 강도의 신체 활동이 요구되는 어드벤처입니다. All our collaborators can accommodate gluten free, dairy free, vegan and vegetarian diets. The majority of our chocolate may have been in contact with nuts. For any other allergies, intolerances or…
신분증상의 사진과 대조할 수 있는 본인 사진을 찍어야 합니다. 이를 통해 에어비앤비가 체험에 참가하는 게스트를 확인할 수 있습니다. 이 절차는 한 번만 완료하시면 됩니다.
자신이 사는 곳과 하는 일을 진정으로 사랑하는 현지인이 진행합니다.

소수 인원으로 진행되기 때문에 참여자 개개인에게 집중하는 방식으로 체험이 진행됩니다.

모든 체험은 특별한 기회 제공이라는 기준을 충족해야 합니다.