This unforgettable experience will take you from Bangkok to discover the region's ancient monuments, dazzling temples, bustling markets, and even the inspiration for a Hollywood blockbuster. Visit ruins such as those of Ayutthaya, which offer an insight into the grandeur of past glories, and mix and mingle with the locals in some of Thailand's authentic villages, where the past is very much alive. Join this three-day tour to discover why Thailand is the most intriguing country in Southeast Asia. DEFAULT PRICE: • Based on 1 guest in a single room. For double or triple room, please contact us for discounts. GUIDE: • Operated with English-, Italian-, French-, German- or Spanish-speaking guide*, on a shared basis. *Tours in different languages can be combined in our vehicles. There will be a guide for each language NOT INCLUDED: • Expenditures of a personal nature, drinks and meals if not stated explicitly in the programme • Gratuity for driver and guide • Optional tours • International or domestic flight tickets and airport taxes or visa fees • Pick-up from outer Bangkok hotels. CANCELLATION POLICY: • 100% charges if the booking is cancelled 15 days or less • 50% charges if the booking is cancelled 30 days or less • 15% charges if the booking is cancelled 45 days or less
액티비티에서부터 숙박에 이르기까지, 어드벤처에서는 모든 것이 완벽하게 계획되어 있습니다.

에어비앤비 어드벤처는 현지인이 진행하므로 현지 문화를 생생하게 체험할 수 있습니다.

혼자서는 쉽게 접하기 어려운 장소와 커뮤니티를 둘러보세요.

3 점심식사, 2 아침식사

호텔에서의 2박

입장료

승용차 3회 탑승, 보트 1회 탑승
Bangkok, Kanchanaburi and Ayutthaya
I'm your trip coordinator, Pascal! I'm here to answer any questions you have before booking and will help you prepare for your trip after you've booked. We are Destination Services Thailand and we have designed the trips to show you the best of the local food, scenery, landmarks, handicrafts and lifestyle. Our mission is to transform your visit to our beloved country into an unforgettable experience. Local experts will be leading your trip to Thailand and will give you insights into the unique Thai culture and answer all your questions. All local experts are natives with many years of guiding experience. They'll help you safely explore this amazing destination and help you understand the depth of the culture in Thailand. All local experts are certified and comply with our internal quality standards in training and customer service.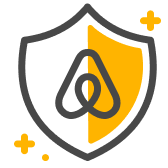 게스트 안전
모든 어드벤처는 업계 가이드라인을 따릅니다. 에어비앤비는 어드벤처 여행을 선도하는 어드벤처여행업협회(Adventure Travel Trade Association)와 협력하여 안전을 위한 모범 사례와 기준을 마련했습니다.
만 10세 이상의 게스트 최대 10명 참여 가능 가벼운 신체 활동이 요구되는 어드벤처입니다. • In the event of changes to government taxes (+/-), rates will be adjusted accordingly to reflect any changes. The adjustment will be based on the official effective dates.
Cancellation policy A cancellation fee of 100% if booking is cancelled 15 days or less before event A cancellation fee of 50% if booking is cancelled 30 days or less before event A cancellation fee of 15% if booking is cancelled 45 days or less before event
3일 일정의 어드벤처
Central Thailand Highlights in a Loop