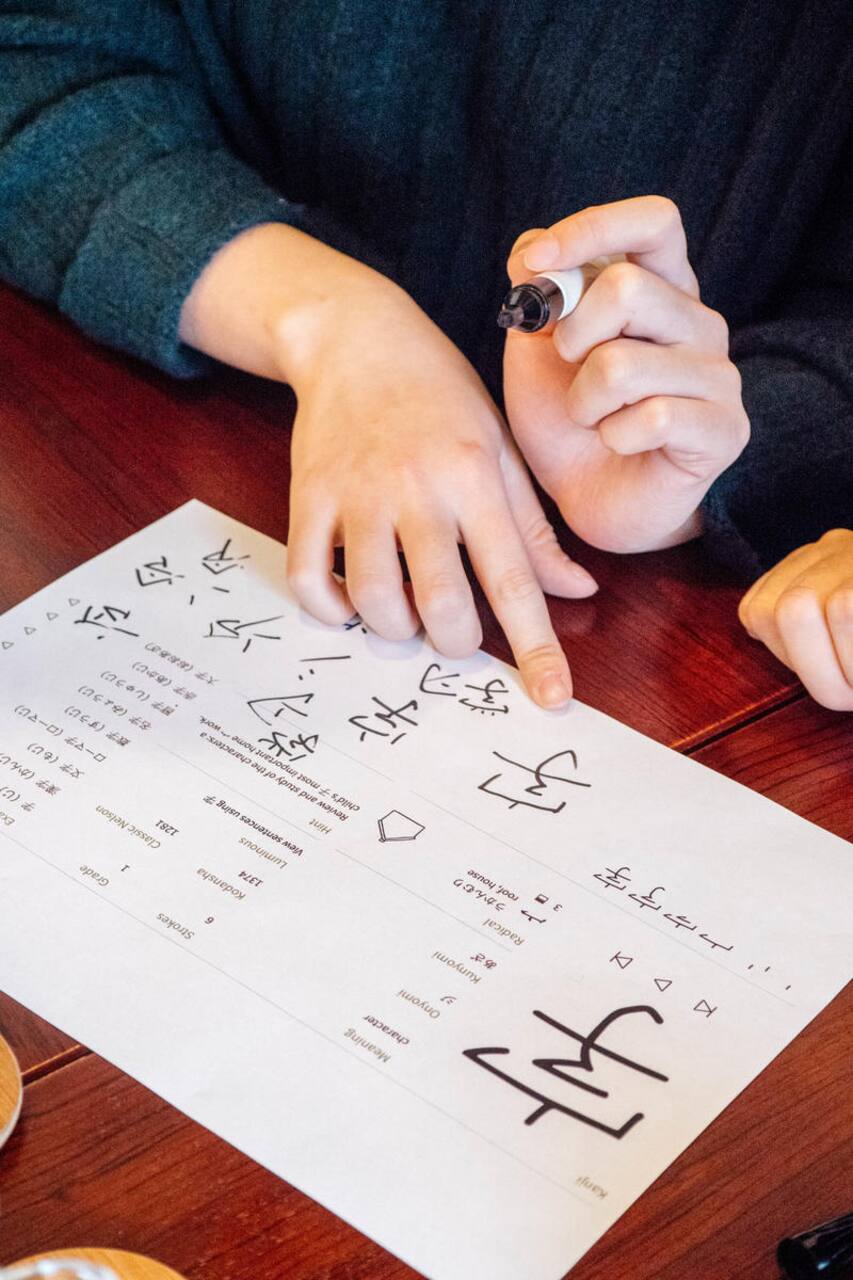 Explore your name with a kanji artist
Explore your name with a kanji artist
I now work as an editor, but I've traveled around the world and taught kanji in India. I would love to share with you the rarity and beauty of kanji. I passed the difficult kanji kentei grade two in 2014, and have only one more level to go. My father likes writing books and my grandfather also writes short classical poems, known as tanka.
I'll teach you to express your name in characters, known as kanji, which are the Chinese characters upon which the Japanese writing system is based. Each kanji is the symbol for a concept, and is used for writing words or root elements supplemented by kana, or Japanese phonetic symbols. Each kanji has its own meaning too. It's so interesting. If you tell me the English spelling of your given and…
I'll text you where to meet ahead of time.
음료
Beverage of your choice You can enjoy a complimentary beverage of your choosing.
장비
Card art I'll write your Japanese name on the card as a present for you.
We'll meet up at Shinjuku Station and go to a well-known Japanese stationary store to buy your card.
아트 클래스
Explore your name with a kanji artist
새로운 트립