Enjoy the true outdoors with an easy 1.5 mile private nature hike hosted by a pack of loose, well trained German Shepherd Dogs. The hike starts at our farm in coastal Maine and wanders through a network of trails winding through a natural wild Maine forest along streams and through meadows. You will be hiking with a large pack of (5 to 12) loose german shepherd dogs of various ages and they will be wanting to engage you to play and have you throw sticks or pet them. Along the walk, there will be wooden bridges over streams, soft forest trails, sometimes mud puddles and slippery footing. You will also learn about different native plants ands wild birds. At the halfway point there will be beverages and a chance to sit down on logs or boulders to rest. Throughout our adventure you will learn tips on hiking with a pack and the way they communicate and what their body language means. Once we return there will be bathroom facilities, snacks and beverages. We will also talk about how we raise and imprint our young shepherds and prepare them as family companions or for Show. Your hosts for the nature walk will be either Jennifer, Tony, Katie or all. We began offering pack walks at our open house for our German Shepherd Breeding program, and because of the enthusiasm and popularity, we decided to host this event through Airbnb. *PRIVATE TOURS CAN BE SCHEDULED* Please inquire!
We have been raising German Shepherds for decades now here on our Maine coastal farm. Watching them grow up in a rural, natural setting has given us opportunity to decode a lot of their body language and nuance in their pack setting. It is fascinating to observe how the pack assigns the different positions to the individual dogs that establishes their pack position. We average caring for about 20 Shepherds most of the time, plus a few litters of puppies per year. We work very closely with our reproductive veterinarian to breed the very best German Shepherd a with solid temperament and healthy genetic make up. All of our German Shepherds are raised in our home, and go on forest hikes every day. They will be trustworthy, friendly, loyal, and will be happy to play with you while running free on the trail. *Private hikes can be scheduled.*

snacks are provided

Bottled water provided
Seelenvoll German Shepherds is located on 68 private, natural acres with fields, forests and streams. The trails are groomed, with some wide, low, wooden bridges over rough terrain or streams. An absolute beautiful area to take photos and see or hear wild birds as we walk with the dogs. There may be mosquitos or flies depending on the time of year. *PRIVATE HIKES CAN BE ARRANGED* Please inquire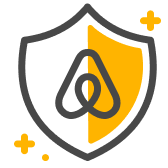 게스트 안전
야외 활동에는 위험이 따르며, 이 체험에 참여함으로써 위험한 상황에 노출될 수 있습니다. 내 능력과 조건(위치, 날씨, 장비 등)을 고려하여 안전하게 참여할 수 있는지 확인하세요.
만 4세 이상의 게스트 10명까지 참여할 수 있으며, 만 2세 미만의 자녀도 동반 가능합니다. Guests should be very comfortable around dogs and able to walk in the wild forest on various terrain.
You will be walking in the forest with loose german shepherd dogs that are very people friendly. Sometimes they run past and can run into you, or jump up on your body in a very playful way. None of our companion shepherds bite or act aggressive towards people. You may get muddy, or slobbered on!
자신이 사는 곳과 하는 일을 진정으로 사랑하는 현지인이 진행합니다.

소수 인원으로 진행되기 때문에 참여자 개개인에게 집중하는 방식으로 체험이 진행됩니다.

모든 체험은 특별한 기회 제공이라는 기준을 충족해야 합니다.