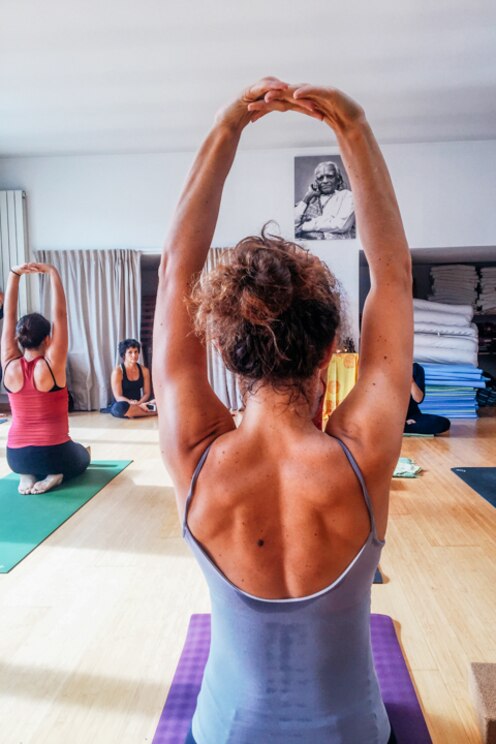 Are you an Ashtanga practitioner traveling? Or are you a beginner and would like to start practicing yoga in a cozy place in Milan? Maybe you're a traveller and don't have your mat with you and don't know where to go? Are you a group of friends who want to do something special and healthy? Come at my place and…

A mat and props If you have, you can bring your own mat.
I'm an actress, an ashtanga yoga practitioner and a certificated yoga teacher. I am an Airbnb "superhost" too, together with Max, who's a friend of mine. He doesn't practice yoga at all!! I love practicing and when I travel I have problems to find a place to do it, and people to practice with, because I know it can be hard to do it alone. I have been practicing for 7 years and I trained as an Ashtanga yoga teacher. I am happy to teach beginners and advance yogis what I've learnt.
I'll open you my flat and we'll practice together in my living room. It's a safe neighborhood, it's downtown, there's enough space for 7 people. The flat is on the first floor, on a silent street. On Saturdays we will have the class at a bigger place, close to my flat, and where 18 people maximum can fit. The place is Babila Hostel. After the class you may have breakfast, (not included in the price), at the bistrot downstairs.
I have two cats. They're very shy and won't disturb you. If there is just one person booked, the day before class we may decide what to do: either to have class or to cancel it.