6월 14일까지 운영 중지. 코로나바이러스감염증-19(코로나19) 확산에 대응하고 에어비앤비 커뮤니티의 건강을 지키기 위해, 많은 지역에서 에어비앤비 체험이 일시 중단되었습니다. 예약하기에 앞서 도움말 센터를 방문하여 최신 업데이트 사항을 확인하세요.
6월 14일까지 운영 중지. 코로나바이러스감염증-19(코로나19) 확산에 대응하고 에어비앤비 커뮤니티의 건강을 지키기 위해, 많은 지역에서 에어비앤비 체험이 일시 중단되었습니다. 예약하기에 앞서 도움말 센터를 방문하여 최신 업데이트 사항을 확인하세요.
We'll meet beside the Blue Ridge train station tracks on West Main Street, Blue Ridge, GA and if there are no parking places available the second option is around the corner behind TruFitness. I will have a placard on my vehicle "Dry Branch Lake Loop" for easy identification. From there, I will drive you to the destination, which is Dry Branch Lake Loop in Blue Ridge, GA. Not many locals even know about this marvelous spot, much less tourists, which offers an amazing walking/biking paved, easy trail, with beautiful lake overlooks and almost constant forest shade. It only takes 10 minutes to arrive at our location, down a partially paved, then forest service road. We'll park in the day camping area, which provides a large parking area. Bathrooms, unfortunately, are not available at the Lake Loop so please plan accordingly. Guests are welcome to rent the touring bikes at this location or take a relaxing walk around the spectacular lake loop trail. Afterwards we can relax by the lake (we'll be in a lovely cove area of the lake), sit by a fire, even make s'mores if you'd like. Those of you who love to fish, this is a great spot for catching bass, catfish, crappy and trout. After everyone has had their fun, we'll return to our original meeting parking spot in Blue Ridge, GA. My pleasure is making your outing as special and tailored exactly for your total enjoyment!
I moved to the mountains of Blue Ridge, GA 17 years ago. I've always been incredibly active in the outdoors, exploring all the local waterfalls, lakes, rivers, amazing forest trails and beautiful, bucolic drives. I personally have explored almost every lake, creek and amazing trail in our area. The water in the rivers and lakes is a beautiful emerald-green, year-round, creating outstanding photos. My skill is to focus on short easy hikes, walks or non-mountain biking on gentle, well-packed or paved, trails, natural foliage up close and personal, always in places difficult to find. I am expert in locations unknown even to local folk, such as Dry Branch Lake Loop, and have enough photography knowledge to assist as well. Dry Branch Lake Loop offers walking, biking or leisurely relaxing by the lake. My promise is to exceed you expectations!

If you decide that lounging by a fire in the lake cove is something your group wants to do, we can make s'mores for extra…

I will provide plenty of water for guests during this experience. Alcohol could be potentially dangerous for this excursion…

We will travel by car on paved roads and partially on a forest service road. I don't have a wheelchair accessible vehicle…

I'm a fairly accomplished photographer, so if great photos of your excursion would be something you'd enjoy, I'll be glad to…
We'll be exploring Dry Branch Lake Loop, with an awesome paved trail and close-up views or seating by the lake in a secluded cove. Most resident are not even aware of this special location and exploring this area can be extremely confusing for novices, because of the one-lane forest road portion and poor signage at the trail. Since I have explored this area for years, I am expert on all aspects of bike renting, the trail and lake activities.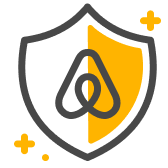 게스트 안전
야외 활동에는 위험이 따르며, 이 체험에 참여함으로써 위험한 상황에 노출될 수 있습니다. 내 능력과 조건(위치, 날씨, 장비 등)을 고려하여 안전하게 참여할 수 있는지 확인하세요.
만 8세 이상의 게스트 최대 6명 참여 가능 Guests should be comfortable with walking, biking, lounging or fishing activities to enjoy this experience. Remember we are going to be in national forest land and you must obey park regulations. If you feel you are not…
Bring safe walking shoes/boots for walking, hiking poles for stability on the trail (optional), camera (optional), comfortable, layered clothes, wind-jacket, light backpack, fishing gear (optional). additional drinks if desired (non-alcohol), bike helmet (optional), towel, beach chair (optional).
자신이 사는 곳과 하는 일을 진정으로 사랑하는 현지인이 진행합니다.

소수 인원으로 진행되기 때문에 참여자 개개인에게 집중하는 방식으로 체험이 진행됩니다.

모든 체험은 특별한 기회 제공이라는 기준을 충족해야 합니다.