Experience Natives of Mount Kinabalu
Experience Natives of Mount Kinabalu
Experience with natives of the great mountain and its majestic waterfall
Experience Natives of Mount Kinabalu
Experience Natives of Mount Kinabalu
Experience with natives of the great mountain and its majestic waterfall
**Check out the reviews of our other Native Experience on Airbnb >>airbnb.com/adventurewithadi While Mount Kinabalu (one of the highest peak in Southeast Asia) is well known and frequently visited by avid hikers, not many know the people that resides at the foothill of this sacred mountain. Discover the culture, people, food and the families of the mountain guides that is made out of mostly the Kadazandusun. On Day 1, we'll trek about 2 hours through hills of pineapple and rice fields to our jungle basecamp. Take the time to learn some jungle activities while we're here. Day 2, the hike up to the majestic waterfall takes about 2 hours through an almost untouched Borneo rainforest. After, we'll head back to the village and stay with our host in their home. Day 3, before heading back to town, visit some of their very own mini pineapple factory, coffee processing area and honey farms. Take this opportunity to help the local economy by purchasing some authentic souvenirs for friends or family members. Depending on the time of year, we'll see farmers either planting or harvesting rice, and we'll witness the daily life of the KadazanDusun tribespeople. *We also hosts with our native friends in Peninsular Malaysia >> airbnb.com/adventurewithadi >> airbnb.com/experiences/1238383
I make part of a duo of Adventure Organizers that focuses on working closely with local communities, especially with indigenous people. We started letsgolocal.asia to keep INSPIRING others to travel & have an adventure while also EMPOWERING local communities that we engage with. We are proud to share, after close to 2 years of managing one other Airbnb Experience with our native friend, this is our 2nd listing. Beside myself and Jennyfer, this experience is co-organize with Jiwinton, our Dusun friend in Kota Kinabalu, Sabah. This off-the-beaten path experience will mostly be lead by Jiwinton and his family from the village.

3 점심식사, 2 아침식사, 2 저녁식사

물, 차, 커피

오두막에서의 1박, 단독 또는 다세대 주택에서의 1박

버스 1회 탑승
Kinabalu City Public Minivan Station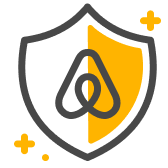 게스트 안전
모든 어드벤처는 업계 가이드라인을 따릅니다. 에어비앤비는 어드벤처 여행을 선도하는 어드벤처여행업협회(Adventure Travel Trade Association)와 협력하여 안전을 위한 모범 사례와 기준을 마련했습니다.
야외 활동에는 위험이 따르며, 체험의 일부로 위험한 상황에 노출될 수 있다는 점을 유념하시기 바랍니다. 본인의 신체 능력과 조건(장소, 날씨 및 장비)을 감안하여 안전하게 참여하실 수 있는지 확인하시기 바랍니다.
만 10세 이상의 게스트 최대 8명 참여 가능 보통 강도의 신체 활동이 요구되는 어드벤처입니다.
You'll have to get onto a public minivan to the village (a guide will help to purchase the tickets at the station). Trekking is moderate but please be prepared for leeches as this is still pristine jungle, expect alot of them. No electricity whatsoever in the jungle so please bring along headlamps.
자신이 사는 곳과 하는 일을 진정으로 사랑하는 현지인이 진행합니다.

소수 인원으로 진행되기 때문에 참여자 개개인에게 집중하는 방식으로 체험이 진행됩니다.

모든 체험은 특별한 기회 제공이라는 기준을 충족해야 합니다.
3일 일정의 어드벤처
Experience Natives of Mount Kinabalu