"FILL YOUR LIFE WITH EXPERIENCES, NOT THINGS. HAVE STORIES TO TELL NOT STUFF TO SHOW " Lake Como is a paradise for hikers, but visiting with a guide will ensure you take in all the best viewpoints. There is a good network of trails in the area. We will walk together along the charming SENTIERO DEL VIANDANTE trail (Wanderer's Path) winding through scenic chestnut woodlands and olive groves well worth the view of the water below. You'll soon find yourself immersed within a pretty dense forest without having to exert too much energy. For the adventurers out there, be prepared to enter the Italian backcountry, make new friends and really do some exploring. You'll really feel far-removed from the city on this hike, and your reward is more than just a great view, but a solid sense of accomplishment! If you are looking for a deeper experience than a simple hike I invite you to join me through a beautiful journey where I will help you turn down the noise that disrupts the quiet of your heart and encourage each of you to share your stories. We all need a break from this noise. We should be out more, where things are simpler and every breath is a reminder that there is beauty and magic left in this world. REMEMBER: CHOOSE TO BE, RATHER THAN TO HAVE. CHOOSE TO LIVE AND CREATE UNFORGETTABLE MEMORIES, RATHER THAN TO EXIST. MEMORIES REMAIN A WHOLE LIFETIME, THINGS DO NOT !
"HAPPINESS COMES FROM EXPERIENCES, NOT MATERIAL THINGS" I've always been drawn to this quote, with its clean lines and meanings and the quiet peace it brings. I believe that it's living by this quote that we are able to make it happen. I am a local licensed nature tour guide and tour leader with more than 6 years experience in what we call " Experiential Tourism". I am a globetrotter, I have always travelled the world with a rucksack on my back, defining the length of stay based on the emotions and sensations that each destination provided. I strongly believe that to really know a country you have to live, eat and talk with the locals. I BELIEVE IN THE IMPORTANCE OF CONNECTING WITH PEOPLE. EACH ENCOUNTER MAKES US RICHER. We all have a light inside of us that if merged with the one of our travel companion will brighten our path.

We are in Italy ! Blend in at my favourite Italian bar in Varenna. Start knowing your new friends with a delicious caffé in…
This is a magnificent 4-kilometre GUIDED HIKE FROM VARENNA TO BELLANO that includes a visit to the stunning VEZIO CASTLE of medieval origin dating back to the XII century built in a spectacular location to defend and control the lake and surrounding villages. A terrace overlooking Varenna and the entire centre of Lake Como that will leave you speechless. So get your camera ready ! We will then take a local train in Bellano to ride back to Varenna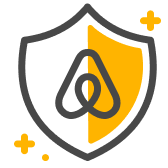 게스트 안전
야외 활동에는 위험이 따르며, 이 체험에 참여함으로써 위험한 상황에 노출될 수 있습니다. 내 능력과 조건(위치, 날씨, 장비 등)을 고려하여 안전하게 참여할 수 있는지 확인하세요.
만 12세 이상의 게스트 최대 10명 참여 가능 *Travelers should have a moderate physical fitness level. * No heart problems or other serious medical conditions. * Not recommended for pregnant travelers.
Bring a bottle of water, your camera and a sense of adventure!! Dress according to the weather and please make sure to wear comfortable clothes and shoes for hiking.
DISTANCE: Varenna - Bellano (Km. 5/h. 4) ACTIVITY LEVEL: Moderate We are on maintained trails, but there are a few significant elevation gain and loss on this hike. EXTRAS: Train ticket Bellano/Varenna (€1.40) Ticket Castello di Vezio (€ 3) NOTE: If rain is forecast the tour will be cancelled
자신이 사는 곳과 하는 일을 진정으로 사랑하는 현지인이 진행합니다.

소수 인원으로 진행되기 때문에 참여자 개개인에게 집중하는 방식으로 체험이 진행됩니다.

모든 체험은 특별한 기회 제공이라는 기준을 충족해야 합니다.
PURA VIDA - Half Day Hike - LAKE COMO
새로운 체험