Sardinia Bay Marine Experience
Sardinia Bay Marine Experience
Sardinia Bay Marine Experience
Sardinia Bay Marine Experience
Get in-touch with the ocean & nature, feel the sea air & the soothing water on your feet. Take an investigative walk from West to East to discover a coastal marine world never seen or told with a passionate naturalist & eternal water man helping you to unwind & switch off from your busy stressful life. The negative ions in sea air accelerate our ability to absorb oxygen balancing your serotonin levels, a chemical linked to moods & stress. Seawater contains minerals such as magnesium, sodium, calcium, chloride & sulfate that work as natural cosmetics on your skin. Sardinia Bay is a special designated MARINE PROTECTED AREA which as a local, I have unique knowledge of as a Marine Tour Guide. Regular sightings of Whales, Dolphins, Seals, Sea Otters, Sea Birds, Crabs, Fish, Marine/Animal Life. Under my supervision, if conditions are safe & we see dolphins, we may swim with them. I cover the following • Therapeutic swim or snorkel in natural rock pool or ocean • What life you may encounter in this area & along shore • See what destruction fire can cause • Life & history of this area • New developments • Position & Orientation • Observe life of Sand Dunes, how it lives, moves & grows • See how sea plants survive in poor soil with no water • Dune rock & remains of Former Higher Sea Level • Check for Animal Tracks & Spoors • Exposed rocks & Mussel Beds • See & understand power of water
자신이 사는 곳과 하는 일을 진정으로 사랑하는 현지인이 진행합니다.

소수 인원으로 진행되기 때문에 참여자 개개인에게 집중하는 방식으로 체험이 진행됩니다.

모든 체험은 특별한 기회 제공이라는 기준을 충족해야 합니다.
I am passionate about the ocean, marine life & the sea. My Father is a Geology Graduate who did his Thesis on Rock Structures, Fossils & Rock Formation. I spent most of my youth on the beach with him as he passed on his Geo-morphology knowledge onto me. He taught me how to swim at Sardinia Bay & started Surfing at 10 yrs old. I have rescued 3 people from drowning here. I take pride in Sardinia Bay as I have traveled visiting many countries, it is one of the most beautiful natural beaches in the world Yoga & Massage Therapist, registered with the SA Dept of Tourism, FGASA Qualified Marine Tour Guide, Specialist in Marine Guided Walks, Marine Awareness & Conservation. Family Beach Safety & Orientation. A passionate naturalist, eternal water man & Surfer well qualified in the local coastal marine ecosystems with 30 years of ocean experience
We start from the Sardinia Bay Car Park walking in an Easterly direction towards the famous Portuguese galleon, 1647 Sacramento Ship Wreck. On the path i will show the remains of Dune Rock & on top of dune we will see a 220' Panoramic View with a Former Higher Sea-level. At the bottom you will see exposed rocks with marine life. We will end near the Humpback Whale remains where their is an ancient cement Lime Factory which processed sea shells.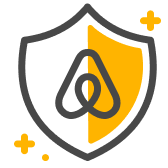 게스트 안전
야외 활동에는 위험이 따르며, 이 체험에 참여함으로써 위험한 상황에 노출될 수 있습니다. 내 능력과 조건(위치, 날씨, 장비 등)을 고려하여 안전하게 참여할 수 있는지 확인하세요.
만 6세 이상의 게스트 최대 10명 참여 가능
This is a Marine Protected Area with similar status to a Nature Reserve which means we will observe rules while walking. No drugs, alcohol, smoking, loud noises or loud talking, all mobile phones on silent mode.We will respect & keep our distance following the guide lines for World Animal Protection
Sardinia Bay Marine Experience