A stunning Tuk Tuk Adventure taking you deep into the heart of the mountains and hill tribe communities around Chiang Mai – and what better way to travel than in your very own Tuk Tuk relaxing in the back seat exposed to the sights and sounds of this wonderful part of the world. An incredible adventure awaits as you travel in your very own Tuk Tuk (with driver and guide) and explore the mountains and remote communities of Northern Thailand. Take in the stunning views from your comfy back seat, experience real Hill Tribe life as you camp in a remote Karen village, learn to cook a 'jungle' feast with the community, hike in the foothills of Thailand's highest mountain and travel the best way there is – by Thailand's most iconic vehicle, the Tuk Tuk This experience takes you into the heard of the very best of Thailand. Off the beaten track and miles away from the regular tourist trail. The perfect adventure for anyone with a real desire to understand and experience this wonderful country.
액티비티에서부터 숙박에 이르기까지, 어드벤처에서는 모든 것이 완벽하게 계획되어 있습니다.

에어비앤비 어드벤처는 현지인이 진행하므로 현지 문화를 생생하게 체험할 수 있습니다.

혼자서는 쉽게 접하기 어려운 장소와 커뮤니티를 둘러보세요.

3 점심식사, 2 아침식사, 2 저녁식사

물

텐트에서의 1박, 통나무집에서의 1박

오프로드 2회 탑승, 승용차 1회 탑승
The Chiang Mai Gate Hotel
I'm the founder of The Tuk Tuk Club and have been at the cutting edge of adventure travel for nearly 20 years, designing and running the most interesting and innovative travel experiences. Travel is my profession but also my life with my expertise being South East Asia and Thailand in particular I've lived and worked all over the world but my base for much of the last 20 years has been Thailand and it's where my family and I call home and the country and culture we love most. I've travelled every inch of the country, speak the language and have spent the last 3 years exploring every back road, mountain pass and village along our travel routes, developing links with each and every community along the way to provide unique opportunities to enable those with me to gain a real insight into the life and culture of Northern Thailand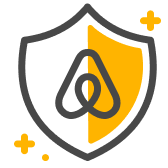 게스트 안전
모든 어드벤처는 업계 가이드라인을 따릅니다. 에어비앤비는 어드벤처 여행을 선도하는 어드벤처여행업협회(Adventure Travel Trade Association)와 협력하여 안전을 위한 모범 사례와 기준을 마련했습니다.
야외 활동에는 위험이 따르며, 체험의 일부로 위험한 상황에 노출될 수 있다는 점을 유념하시기 바랍니다. 본인의 신체 능력과 조건(장소, 날씨 및 장비)을 감안하여 안전하게 참여하실 수 있는지 확인하시기 바랍니다.
만 5세 이상의 게스트 최대 10명 참여 가능 가벼운 신체 활동이 요구되는 어드벤처입니다. The only requirement for this experience is to pack a sense of adventure!
The experience is perfect for anyone with a sense of adventure and a real desire to get under the skin of the 'real' Thailand. Perfect for families, solo's, couples and groups of friends - you're looked after every step of the way meaning you can focus on savouring every second of the trip
3일 일정의 어드벤처
Tuk Tuks, Hill Tribes and Mountains