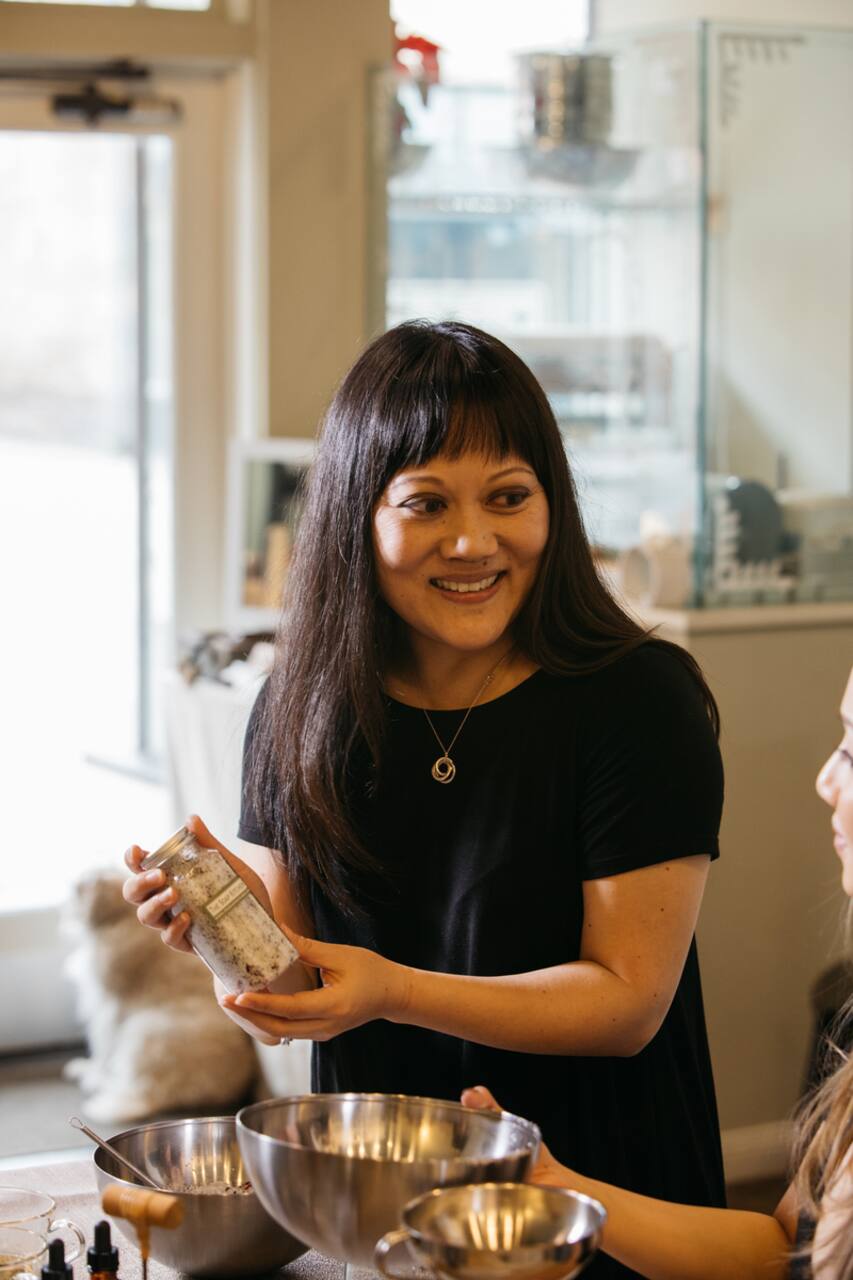 The first time Dali felt the goodness of all natural handmade soaps, she was hooked. After months of research and experimentation, Dali and her mom opened The Soap Kitchen in Old Pasadena in 2004. This incredible experience will be hosted by Dali & Maiss, the bath bomb master from The Skin Food Kitchen.
Your experience at The Soap Kitchen will start with a short tour of the kitchen, where the master soap chef will explain what she does on soap-making days. She will give you a little history about soap, and explain the chemistry behind making all natural soap from scratch. After the brief kitchen tour, you will each be given a mini crock pot of plain, rebatched soap which has been prepared for…
Drinks
Sparkling wine, hot tea, snacks, and refreshments
Equipment
All natural ingredients needed to make soap and bath bombs.