This unforgettable experience will take from Cusco to Machu Pichu, for a two-day tour. Get ready for the adventure of your life, walking through cloud forests, ascending beautifully built ancient stone steps, discovering impressive archaeological sites and enjoying stunning views along the way. There are many ways to get to Machu Picchu, but none quite like the Inca Trail, one of the most famous hiking trails in the world…after 12 kilometres, you receive your reward: the magnificent view of Machu Picchu from the Sun Gate, Inti Punku. DEFAULT PRICE: • Based on 1 guest in a single room, standard hotel category. For a double room, please contact us for discounts. For superior hotel category, please contact us for quotations. GUIDE: • Operated with Spanish- and English-speaking tour guide, on a shared basis NOT INCLUDED: • Personal expenses, drinks and meals not explicitly mentioned in the program • Driver-guide tips • International flights to Peru • Domestic and foreign airport taxes • Other taxes or fees not mentioned/specified in the itinerary. • Riders/ carriers on an excursion to Gocta CANCELLATION POLICY: • 100% charges if the booking is cancelled 16 days before or less • 25% charges if the booking is cancelled 31 days before or less
액티비티에서부터 숙박에 이르기까지, 어드벤처에서는 모든 것이 완벽하게 계획되어 있습니다.

에어비앤비 어드벤처는 현지인이 진행하므로 현지 문화를 생생하게 체험할 수 있습니다.

혼자서는 쉽게 접하기 어려운 장소와 커뮤니티를 둘러보세요.

1 아침식사, 1 점심식사

호텔에서의 1박

기차 3회 탑승, 버스 2회 탑승, 승용차 1회 탑승

입장료
I'm your trip coordinator, Dafne! My job at LimaTours is exciting. We hunt for new experiences, or the opportunity to innovate them. When I create these experiences, I think about travelling. I get out of my environment, walk around, and get my shoes dirty. I need to eat something new or retry something because every time it's a little bit different. I need to know the local people who live in the places you visit. I think the perfect product should aim to elicit excitement in you so that when you think back on your trip, you smile with nostalgia and wish to return. I'm here to answer any questions you have before and after booking. Local experts will be leading your trip to Peru and will give you insights into our unique culture. All local experts are natives with years of professional guiding experience and great customer service.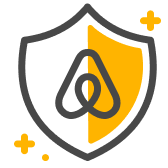 게스트 안전
모든 어드벤처는 업계 가이드라인을 따릅니다. 에어비앤비는 어드벤처 여행을 선도하는 어드벤처여행업협회(Adventure Travel Trade Association)와 협력하여 안전을 위한 모범 사례와 기준을 마련했습니다.
야외 활동에는 위험이 따르며, 체험의 일부로 위험한 상황에 노출될 수 있다는 점을 유념하시기 바랍니다. 본인의 신체 능력과 조건(장소, 날씨 및 장비)을 감안하여 안전하게 참여하실 수 있는지 확인하시기 바랍니다.
만 10세 이상의 게스트 최대 10명 참여 가능 보통 강도의 신체 활동이 요구되는 어드벤처입니다. • If your trip includes the visit to high altitude cities such as Cusco and Puno located at more than 3.400 meters (11.200 feet above sea level), do not forget to take precautions in order to…
• Rates do not apply to Peruvians or residents with more than 60 days of stay. If so, sale taxes (18%) will be collected by our local operator • The check-in time at the hotel is usually from 01:00 pm. The availability of the room cannot be guaranteed before that time