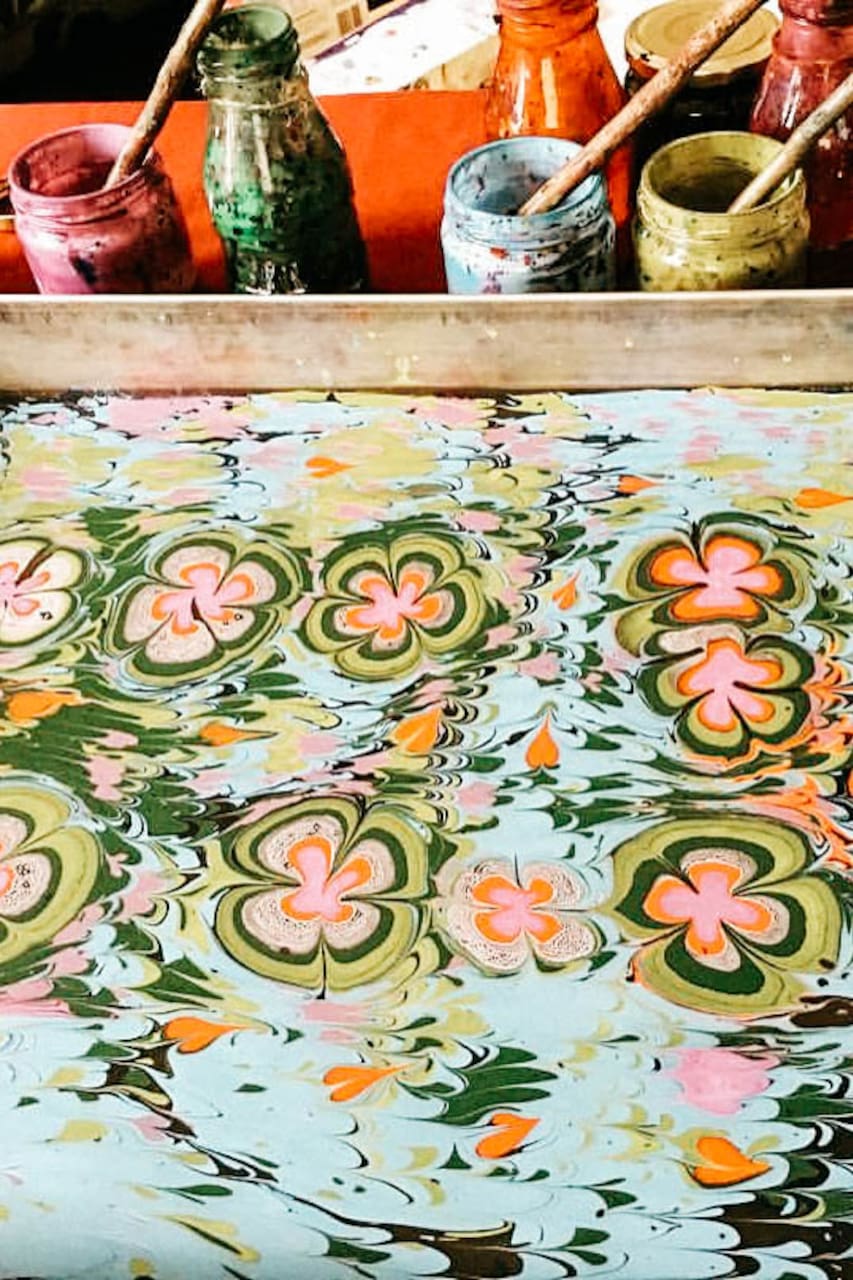 예약 가능한 날짜가 몇 개 남지 않았습니다!
Hi I am Afra :) I am born and raised in the Netherlands. I have been giving art workshops for 7 years now. My marbling community in Ireland, counts more then 500 people, right now. I like to share my Art experiences with Art lovers and I enjoy meeting new people every single week :) I strongly believe that art makes happy and would like to share happiness with everyone..
Are your interested in Art? Did you ever try the Turkish Marbling Art? Which has a great history from the thirteenth century. Dancing colors on water, will relax your mind.. Ebru Art is A Great mediation by making your Art! -Marbling is the art of creating colorful patterns by sprinkling and brushing color pigments on a pan of oily water and then transforming this pattern to paper- Our main aim…
Bring your own apron, I have limited here.