Explore the most beautiful and most visited destinations in India: Delhi, Agra, Jaipur and Ranthambore Tiger Reserve . Begin in Delhi by experiencing hustle and bustle life traditional bazaars brimming with colours and culture. Experience history by staying in a heritage property. Discover one of the most colourful cities in India, Jaipur, known as the pink city and become acquainted with the history of the magnificent forts and spell-binding palaces of Rajasthan and a rare opportunity to spot the elusive Bengal tiger at Ranthambore National park. Feel the romance in Agra by exploring the Taj Mahal, an eternal symbol of love. This trip surely offers a lot in a small period of time
액티비티에서부터 숙박에 이르기까지, 어드벤처에서는 모든 것이 완벽하게 계획되어 있습니다.

에어비앤비 어드벤처는 현지인이 진행하므로 현지 문화를 생생하게 체험할 수 있습니다.

혼자서는 쉽게 접하기 어려운 장소와 커뮤니티를 둘러보세요.

7 저녁식사, 4 아침식사, 3 점심식사

물, 차, 커피

호텔에서의 5박, 리조트에서의 2박, 아파트에서의 1박

승용차 5회 탑승, 자전거 1회 탑승, 기차 1회 탑승, 오프로드 1회 탑승
I am a highly qualified tour guide and I have been working in the travel industry for more than 14 years, both in India and Nepal. I have been the winner of world guide awards in 2015, hosted by wanderlust magazine in London. I traveled with small to big -sized groups, families, photographers, LGBT and I love to combine rural life with historic places, nature and outdoor adventures. I definitely recommend home-cooked traditional meals with local families. I now found Ultimate Urban Adventures and providing a superior level of service along with the insightful local knowledge that gives you an unparalleled immersion in the culture of India. Our tour guides share travel stories, talk about social life, heritage, history, wildlife, local culture etc. We enjoy creating unique and interesting tours for travellers.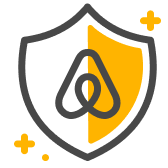 게스트 안전
모든 어드벤처는 업계 가이드라인을 따릅니다. 에어비앤비는 어드벤처 여행을 선도하는 어드벤처여행업협회(Adventure Travel Trade Association)와 협력하여 안전을 위한 모범 사례와 기준을 마련했습니다.
만 12세 이상의 게스트 최대 10명 참여 가능 가벼운 신체 활동이 요구되는 어드벤처입니다.
The accommodation on this tour is 3* boutique properties and it can be upgraded on request to 4* and 5*.
7일 일정의 어드벤처
Golden Triangle with Tigers Safari