Mountain summit overnight& down biking
Mountain summit overnight& down biking
Camping overnight under the stars on Apennine mountain and biking down-hill
Mountain summit overnight& down biking
Mountain summit overnight& down biking
Camping overnight under the stars on Apennine mountain and biking down-hill
This is one of the most exciting adventures I ever made in my life, that's just the reason I decided to share with other people. Wild adventure, for expert bikers who like a real adventurous week-end. The Apennine mountain chain, in northern Tuscany, is a huge wild mountain area with the peculiarity that you can bike to the very top of it. The spot I found is a gentle round hill on the mountain ridgeline with a small lake and a hut, it's an iconic point of view with 360 degrees stunning landscape. The sunset from that place is simply something touching your soul. Adding the experience of this sunset to a dinner in a mountain chalet, overnighting in a tent on the soft grass in a cozy sleeping bag, and biking down from the top to the village for 2 hours on a mountain bike, is the perfect mix of wilderness, adrenaline, relax, and sense of discovery. We'll reach the closest village to the top by van, probably 1 hour from Florence, than we'll take the cableway to the pass, bringing all the equipment needed. Then we'll bike to the top, about 1:30 hours, preparing the camp, and dinner in the hut with typical Italian mountain menu like pasta, polenta, mushrooms, cake. Then the beautiful sunset show, enjoying the magic colours of the grass and blueberry bushes changing as the sun dives down. Next morning, breakfast in the hut & biking down on a natural trail for 2 hours to the van
액티비티에서부터 숙박에 이르기까지, 어드벤처에서는 모든 것이 완벽하게 계획되어 있습니다.

에어비앤비 어드벤처는 현지인이 진행하므로 현지 문화를 생생하게 체험할 수 있습니다.

혼자서는 쉽게 접하기 어려운 장소와 커뮤니티를 둘러보세요.

입장료

승용차 1회 탑승, 자전거 1회 탑승

스포츠 장비

텐트에서의 1박

1 아침식사, 1 저녁식사

물
I'm a bike enthusiast since 20 years, I've never been a pro cyclist even if sometimes I race, but I prefer bike adventures than races. I was born in Florence and lived here all my life so I can give you the tips about how to live it like a local. I mapped and rode the hardest European bikepacking route, the GEA Bike trail, on the top of the Apennine ridgeline. Then created the Inferno bike trail, a loop route on the hills around Florence. I'm a bike guide since 10 years and leaded thousands of guests in my daily tours in Florence and Chianti, ville Medicee, National Parks, Chianti Castles, Leonardo da Vinci birthplace & other tours. I know a lot of gorgeous restaurants, many wineries & nice spots for a stunning wiew. I can lead you in the narrow streets of Florence or the imperviousu trails on the Apennine mountains with knowledge & fun.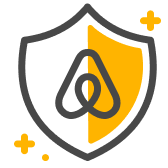 게스트 안전
모든 어드벤처는 업계 가이드라인을 따릅니다. 에어비앤비는 어드벤처 여행을 선도하는 어드벤처여행업협회(Adventure Travel Trade Association)와 협력하여 안전을 위한 모범 사례와 기준을 마련했습니다.
야외 활동에는 위험이 따르며, 체험의 일부로 위험한 상황에 노출될 수 있다는 점을 유념하시기 바랍니다. 본인의 신체 능력과 조건(장소, 날씨 및 장비)을 감안하여 안전하게 참여하실 수 있는지 확인하시기 바랍니다.
만 18세 이상의 게스트 최대 4명 참여 가능 격렬한 신체 활동이 요구되는 어드벤처입니다. Guests must be good biking on trails, up and down on hills, using shifters and brakes.
Adventure for expert bikers, not for beguinners. We only run this experience in case of good weather. In case of bad forecests it will be cancelled with a full refund. Camping on the top of the mountain, 1800 m a.s.l. the temperature depends on the season, 40°-60°F. during night, 60°-80° summer days
2일 일정의 어드벤처
Mountain summit overnight& down biking