7 Days Surf Retreat in Weligama
7 Days Surf Retreat in Weligama
Catching waves on the south coast of Sri Lanka
7 Days Surf Retreat in Weligama
7 Days Surf Retreat in Weligama
Catching waves on the south coast of Sri Lanka
The highlights: International surfing association (ISA) accredited surf coaches 7 Nights accommodation in a mixed or girls dorm (inquire for private room) Surf theory Morning & Sunset Surf lessons Video analysis & evaluation Unlimited water, ceylon tea & fresh ground coffee Authentic cooking class & delicious lunch 2 Breakfasts & 2 dinners Our surf retreat is carefully designed for the ones that would like to soak up the Sri Lankan surf lifestyle with the opportunity to meet like-minded people, eat great food and enjoy waves for more days! The retreats are designed for all levels so no matter if you've never surfed before or looking to catch your first barrel, we got you covered! Layback is not a big retreat center or surf camp. Our vision was and is to create a friendly, intimate, laid-back and creative space for like-minded travellers. We believe in a personal approach, ie small groups, personal attention from our instructors and customized feedback. And it's not just about surfing. We are a locally owned business and we would like to give you the opportunity to fully experience the best our corner of the world has to offer. That includes insider tips, the best local food, introduction to local customs and culture, ie a genuine authentic local experience. We have developed and created our vision of our ultimate hideaway for surfers and hope to welcome you soon!
액티비티에서부터 숙박에 이르기까지, 어드벤처에서는 모든 것이 완벽하게 계획되어 있습니다.

에어비앤비 어드벤처는 현지인이 진행하므로 현지 문화를 생생하게 체험할 수 있습니다.

혼자서는 쉽게 접하기 어려운 장소와 커뮤니티를 둘러보세요.

2 아침식사, 2 저녁식사, 1 점심식사, 간식, 디저트

물, 차, 커피, 청량음료, 주스

호스텔에서의 7박

스포츠 장비
Layback | Boutique Surf Camp & Hostel
Hi, I'm Thilina, born and raised in Weligama, Sri Lanka. A surfer and a coach. I own Layback. A boutique surf retreat, located in the heart of Weligama. With the beach only a few minutes away from our doorstep, surfing is part of our daily routine. Yet, despite of its buzzing location in the midst of local life, Layback is a quiet getaway for surfers and travellers. I have a passion for surfing and a love for teaching. I offer some of the best surf lessons on the south coast and will ensure you have an amazing surf adventure! I believe I can give you a wonderful surfing adventure as I rank as the highest rated surf coach in Sri Lanka on Airbnb. Weligama is Sri Lanka's number 1 destination for beginner and intermediate surfers with a two-kilometer-long beach break. It's safe, fun and not crowded so the ideal spot for beginners!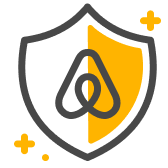 게스트 안전
모든 어드벤처는 업계 가이드라인을 따릅니다. 에어비앤비는 어드벤처 여행을 선도하는 어드벤처여행업협회(Adventure Travel Trade Association)와 협력하여 안전을 위한 모범 사례와 기준을 마련했습니다.
야외 활동에는 위험이 따르며, 체험의 일부로 위험한 상황에 노출될 수 있다는 점을 유념하시기 바랍니다. 본인의 신체 능력과 조건(장소, 날씨 및 장비)을 감안하여 안전하게 참여하실 수 있는지 확인하시기 바랍니다.
만 18세 이상의 게스트 최대 4명 참여 가능 보통 강도의 신체 활동이 요구되는 어드벤처입니다. Please only book the experience if one or more of the criteria listed below describes your surf level. * You never tried surfing before. * You've tried surfing before, but only a few times. You…
If you have any allergies, please let us know beforehand and we'll make sure to meet your needs.
7일 일정의 어드벤처
7 Days Surf Retreat in Weligama