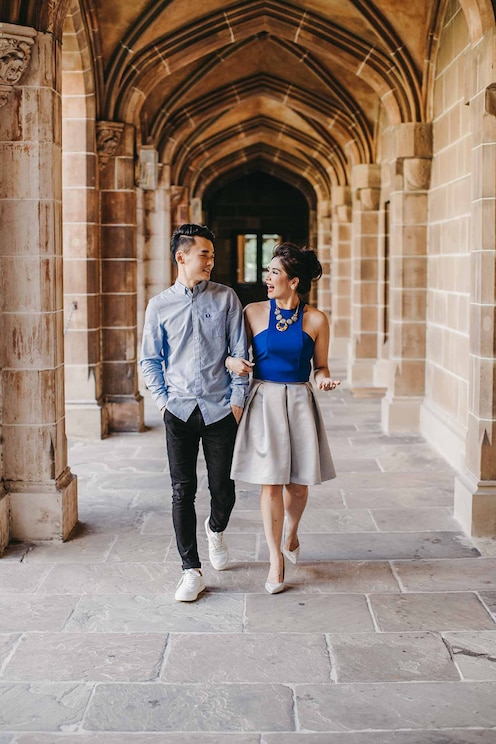 Social Media worthy Photos by a PRO
Social Media worthy Photos by a PRO
We'll explore Melbourne with a different goal in mind—getting your photograph taken while you explore this great city. How often have you visited a city, and only walked away with photos of what you ate, or pixelated smartphone selfies? I've been a traveller and a professional photographer for the past 10 years,…

Edited photos | Min 20-50 I will email the photos to you within 48 hours.
I left the 9-5 in pursuit of happiness 10+ years ago. And I have been an award-winning wedding photographer ever since. I love to travel and I love people. I've shot weddings from South Africa to Japan to shooting missions trips in Uganda, Mozambique, PNG, Vanuatu, Philippines, and India, Malaysia and Singapore, Cambodia, Dubai—all within the past 9 months. This little experience is a combination of how I feel, and what I see that is missing from all of my travels. So leave your selfie stick at home—you deserve some proper photographs of yourself and your loved ones while you're in Melbourne
We'll meet at one of my favorite cafes in the city, and walk around the city of Melbourne, exploring cafes, graffiti-filled lane ways, and anything in between. PLEASE NOTE: If you are running more than 10mins late, we will start the experience without you as there's other guests. If this happens, please contact me to see where we are to meet up with us.
신분증상의 사진과 대조할 수 있는 본인 사진을 찍어야 합니다. 이를 통해 에어비앤비가 트립에 참가하는 게스트를 확인할 수 있습니다. 이 절차는 한 번만 완료하시면 됩니다.
Bring your smile and a sense of adventure.
사진 촬영
Social Media worthy Photos by a PRO