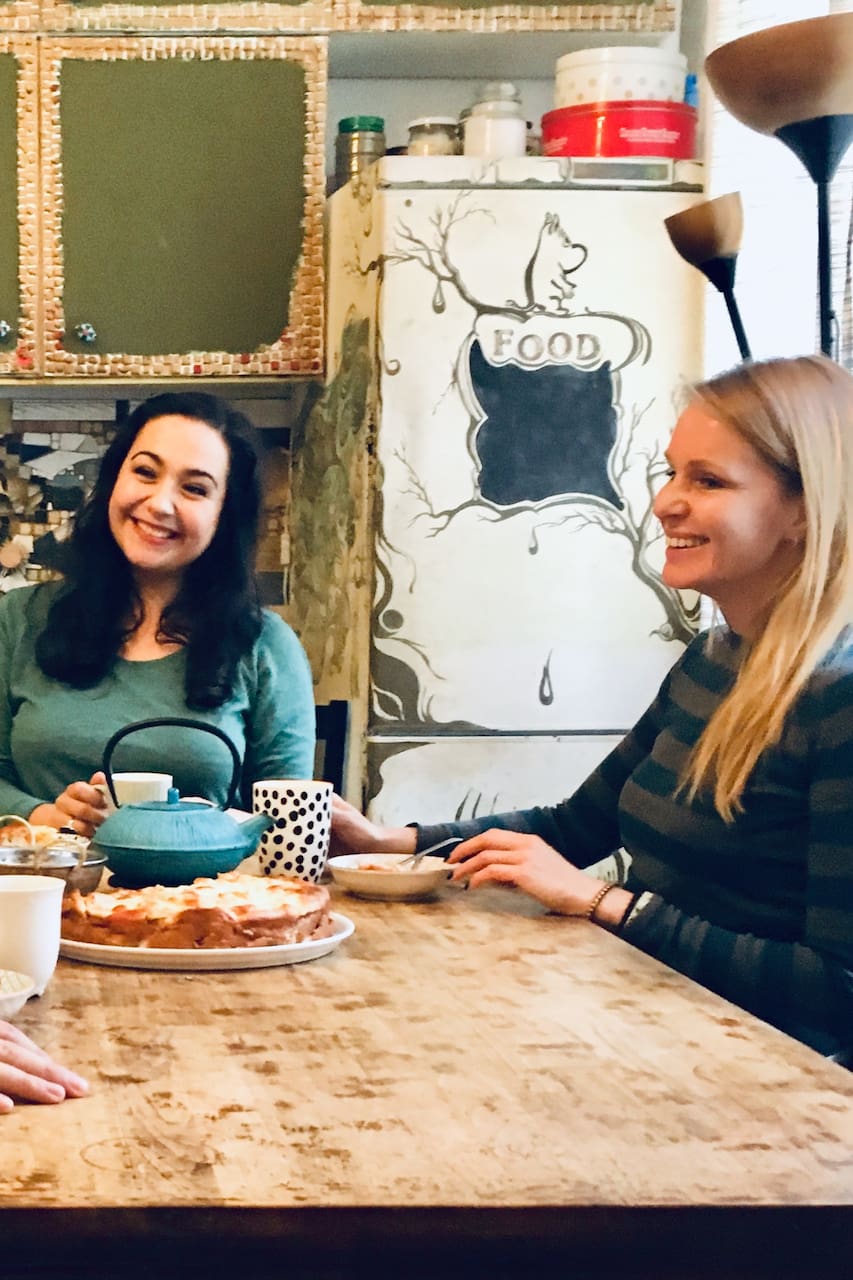 가장 와일드한 시대였던 1920년대의 베를린으로 돌아가는 투어
가장 와일드한 시대였던 1920년대의 베를린으로 돌아가는 투어

50명이 넘는 게스트가 이 트립에 별점 5점을 주었습니다.
Throughout the years that I've been living in Berlin, I have been exploring the history and the unique spirit of this multifaceted, frenzied, and incredible city. I have discovered so many amazing stories, that at some point I realized I want to share them with people. Working in PR and culture news journalism, I mastered the art of storytelling. Now, tour-guiding gives me a great opportunity…
Walking down the cosy turn-of-the-century streets of Schöneberg, we will explore the crazy spirit of 1920s Berlin with its unprecedented sexual freedom, wild nightlife, cutting-edge avant-garde cinema, decadent cabarets and bold political satire... In the Roaring Twenties, Berlin became a symbol of daring art, leisure and crime. I will tell you about the first-ever film that featured a…
Wear comfortable shoes and dress for the weather. In case of allergies, pls, keep in mind that I have TWO CATS at home! My place (final destination) is right outside the U9 subway station Güntzelstr
간식
apple pie I'll offer you a homemade apple pie and some German cookies
음료
Hot and cold drinks We'll have a tea party, but if you're a coffee person, I'll make a cup of coffee for you, of course!
Umbrella if it rains, sunscreen/hat/sunglasses for a hot summer day
We'll have a walk around Berlin City West off the beaten track, exploring various locations of Schöneberg and Wilmersdorf: - the historic venue of the ex-Metropol theatre at Nollendorfplatz - Motzstrasse in the heart of Berlin's gay village - the building of the infamous 1920s Eldorado club - charming Viktoria-Luise-Platz square - Bavarian Quarter (center of Jewish life in pre-Nazi era) - the elegant expressionist church at Hohenzollernplatz
If you don't see availability for the time you are looking for, you can .
8월 6일 화요일  

오전 10:30~오후 2:00.
5자리 중 5자리 남음

50명이 넘는 게스트가 이 트립에 별점 5점을 주었습니다.
Wear comfortable shoes and dress for the weather. In case of allergies, pls, keep in mind that I have TWO CATS at home! My place (final destination) is right outside the U9 subway station Güntzelstr
역사 도보 탐방
가장 와일드한 시대였던 1920년대의 베를린으로 돌아가는 투어