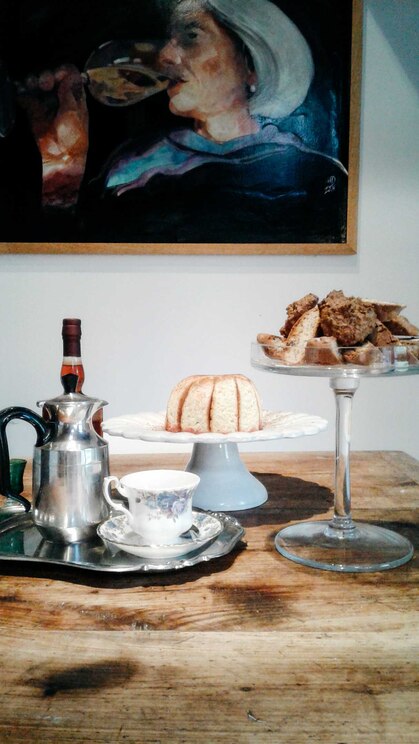 Cook at Monasteraccio artist house
Cook at Monasteraccio artist house
We will cook biscuits and pastries according to ancient Florentine recipes. The famous "cantucci" with almonds and hazelnuts, the "ugly good" "brutti buoni" and his centenary recipe, and then "zuccotto" the first semifreddo of history, with its form inspired by a helmet, for 4 centuries in Florentine pastries…

Tour Monasteraccio studio food, nature, art, I will be attentive to your needs
I am a born and bred Florentine, I grew up in this beautiful city. Cooking is my life, my work and it has always been my greatest passion. It's chemistry but, above all, it's love for the others and for our planet. I love to experiment and mix different ingredients, flavors and culinary traditions in order to create new recipes and delicious dishes to share with my friends. I think that food is not just food, but also fun, pleasure… it's an opportunity to connect with people !
Cook in my kitchen that was the study of a great Florentine painter Milo Melani. The house of the painter and his family was a monastery of 1200, is now a bed and breakfast and you can find it on airbnb.
이 트립은 주류를 포함합니다. 법적 음주 가능 나이에 해당하는 게스트에게만 주류가 제공됩니다.
Please tell me if you are allergic to something. The food is not gluten-free.
쿠킹 클래스
Cook at Monasteraccio artist house
새로운 트립