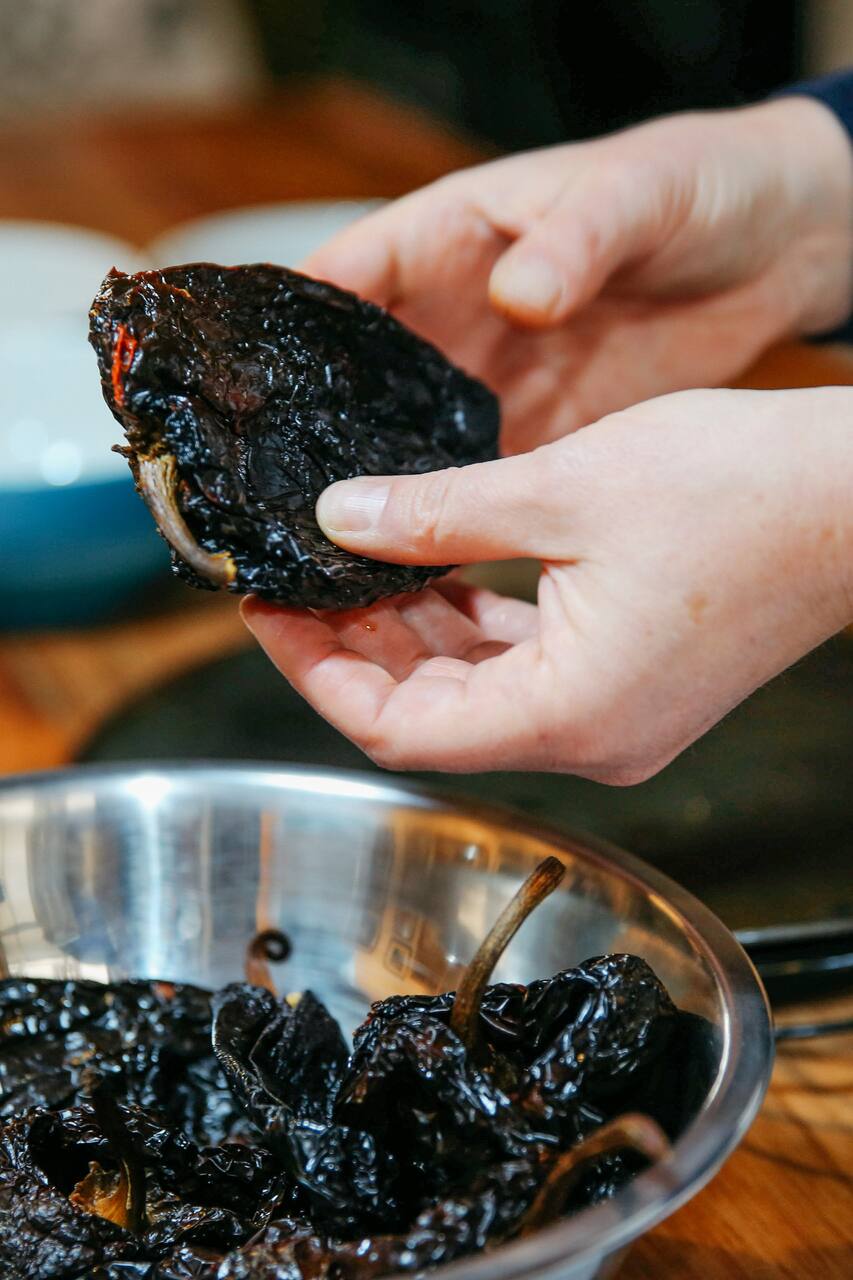 예약 가능한 날짜가 몇 개 남지 않았습니다!
I am the contributing editor to "Mexico - the Cookbook" published by Phaidon. In the process of writing the book, I worked along side the author to prepare the dishes in order to edit the recipes for publication. This is the way I learned to cook 100% authentic Mexican food! I have been teaching cooking and baking for many years and have published three books about bread. All You Knead Is…
Starting at the Coyoacan Market, we'll shop for the ingredients we need to make our lunch. There is time for you to try a few things in the market if you see something you like. Back at home, we will do a tasting of both fresh and dry chilies. This is an important activity for all serious cooks because every chile tastes different and, like wine, chiles can partner up with food in remarkably…
Wear comfy shoes and bring a bag and a bit of money just in case you see something in the market you cannot resist. Come hungry! We will prepare lunch together, using lots of fresh & dry chiles.
Snacks and Other
Three yummy courses . We will make tostadas together to eat with our home made salsas! In addition to our tostadas, we will have an amazing soup, and a main course. Let me know about dietary restriction.
Drinks
Drinks I'll provide beer, water, and home made, traditional Mexican beverages free of charge.
A big appentite! A bag or knapsack so you can take things away with you and carry what tempts you from the market and street vendors in Coyoacan.