What's about? Birding out of Barcelona.
What's about? Birding out of Barcelona.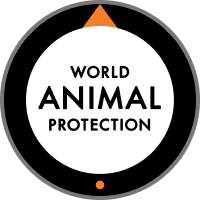 세계동물보호단체와 함께 만든 가이드라인
포함사항
Equipment, Transportation, Drinks, Food
What's about? Birding out of Barcelona.
What's about? Birding out of Barcelona.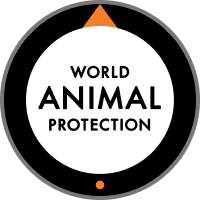 세계동물보호단체와 함께 만든 가이드라인
포함사항
Equipment, Transportation, Drinks, Food
Meeting up at Barcelona airport we'll transport you in almost no time to a world rich in birds that you hardly imagined could be so close to the metropolis. We'll drive to the Natural Park of Garraf and besides enjoying unbeatable views of the Mediterranean coastline we'll explore this limestone massif to see what birds we can find on its wooded and scrub-covered hillsides. Depending on the time of the year we may get touches of the exotic, like Hoopoes, Bee-eaters and Golden Orioles, or the imposing Bonelli's Eagle, or the more discreet warblers, larks, woodpeckers and other forest birds, including Europe's smallest bird, the Firecrest. Then we make our way to the base of some sea cliffs where we should see rock-loving species such as Peregrine Falcon and Blue Rock Thrush and have a quick break for refreshments, before finishing the morning at one of the Llobregat delta reserves where, from one of the well-equipped hides, we can enjoy a large variety of wetland species, including ducks, waders, gulls, terns, herons and more. The tour ends with drop-off at Barcelona airport.

모든 호스트는 세계동물보호단체와 함께 수립한 가이드라인을 따라야 합니다.

생물학자, 환경보호운동가, 농업인 등 다양한 분야의 전문가에게서 배워보세요.

알파카에서부터 얼룩말에 이르기까지 300종 이상의 동물을 만나보세요.
I've been a birder since I was 8 years old, and that was many moons ago! After studying ecology I moved to Spain, where I have lived and birded for over 30 years. For more than 12 years now I have put my intricate knowledge of the birds, their habitats and the country to the best of use through our specialist bird tour agency. What do we do? We plan, organize, lead and oversee trips and tours (from one morning to two weeks) focused on helping people to observe, photograph and enjoy wild birds, landscapes and wildlife around Spain.

Light snacks and fruit will be available to participants.

Water and fruit juices will be available to participants.

Participants will be driven in a private vehicle driven by the guide for the duration of the experience, from airport pick-up…

Binoculars and a field guide to the birds of the region will be available to participants upon prior request for the duration…
We'll be visiting the heart of the Garraf Natural Park, driving a steep ascent up a limestone massif with unbeatable views of the local coastline, followed by short walks into woodland and scrub. Then we'll take a walk along the foot of some nearby sea cliffs, followed by a very different ambience at the Llobregat Delta wetlands, with scrapes, hides, reedbeds and channels.
예약 가능 여부
원하시는 시간에 예약 가능한 체험이 없다면, 하실 수 있습니다.
10월 22일 화요일  

오전 8:00~오후 12:00.
7자리 중 7자리 남음
Rain is quite a rare event these days, but if the forecast is for rain we will still go ahead with the activity, adjusting the exact itinerary to deal better with the weather conditions. Sun and heat are the more common conditions we are exposed to so sun cream, sun glasses and hats are recommended.
자연 도보 탐방
What's about? Birding out of Barcelona.
새로운 체험