Remote Nature Adventure Fire Recovery
Remote Nature Adventure Fire Recovery
Get back to nature, get back to you. Experience secluded wilderness living
Remote Nature Adventure Fire Recovery
Remote Nature Adventure Fire Recovery
Get back to nature, get back to you. Experience secluded wilderness living
HELP OUR MICRO-BUSINESS RECOVER FROM THE FIRES You leave the city behind and travel through the back roads of the NSW Southern Highlands. As you are driven along a gravel road you pass through a sandstone tunnel and stop at a lookout. Then you drop 500 meters into the river valley as you travel through Nattai National Park and your Guide tells you about the native trees, animals and local legends. You are taken to your private site by the river and, as it is a micro-group Adventure for just one or two, you are then left to experience living by a sparkling stream with no-one else around. You are staying off-grid in a solar powered quirky retro caravan and exploring the valley or sitting by the stream. You have a long hot completely private outside shower with a stunning outlook. You put together the semi-prepared menu and cook on the BBQ overlooking the stream. You experience what it is like breath pure fresh air, to hear nothing but the sounds of nature and to see nothing but the sky full of stars. On the last day of your Adventure you see how I live off the grid and how my property mostly survived the bush fires, what I had put in place in preparation that turns my cabin into a 'water bubble' in the face of an ember attack or fire front. You are driven by your Guide in an off road vehicle on the reverse journey out of the hidden valley back to Mittagong Station
자신이 사는 곳과 하는 일을 진정으로 사랑하는 현지인이 진행합니다.

소수 인원으로 진행되기 때문에 참여자 개개인에게 집중하는 방식으로 체험이 진행됩니다.

모든 체험은 특별한 기회 제공이라는 기준을 충족해야 합니다.
I survived the NSW Bush Fires staying in place at my home in the middle of a National Park. I have been Custodian of my 125-acre property, completely surrounded by National Parks, for over 20 years. During that time, I have been trained as a Wildlife Rescue Officer, led the local Landcare Bush Regeneration Group and undertaken stream water testing for Sydney Water Catchment Authority. I am passionate about the outdoors, back to nature, reforestation, living off-grid, self-sufficiency, renewable power and a sustainable approach to living. I am knowledgeable about local history and local Aboriginal dreamtime stories. I monitor endangered species in my area, in particular the Brush-tailed Rock-wallaby and the Glossy Cockatoo. I know about local native trees, wildlife and hiking trails. In my youth I completed full outdoor 'Scout' training

물, 와인, 차, 주스, 커피, 청량음료, 맥주

camper/rv에서의 2박

오프로드 2회 탑승

야외 장비

2 아침식사, 2 점심식사, 1 저녁식사
Mittagong Railway Station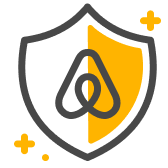 게스트 안전
모든 어드벤처는 업계 가이드라인을 따릅니다. 에어비앤비는 어드벤처 여행을 선도하는 어드벤처여행업협회(Adventure Travel Trade Association)와 협력하여 안전을 위한 모범 사례와 기준을 마련했습니다.
야외 활동에는 위험이 따르며, 체험의 일부로 위험한 상황에 노출될 수 있다는 점을 유념하시기 바랍니다. 본인의 신체 능력과 조건(장소, 날씨 및 장비)을 감안하여 안전하게 참여하실 수 있는지 확인하시기 바랍니다.
만 18세 이상의 게스트 최대 2명 참여 가능 보통 강도의 신체 활동이 요구되는 어드벤처입니다. Remote location with no mobile phone, internet or wi-fi coverage. Nothing to hear but the sounds of nature. No artificial light to interfere with the sky full of stars.
이 체험은 주류를 포함합니다. 법적 음주 가능 나이에 해당하는 게스트에게만 주류가 제공됩니다.
The Adventure takes place in the Australian bush. Gear List: - Footwear suitable for bush walking - Warm clothing for being outside - Hat / head gear for warmth & sun protection - Sunglasses - Personal medication - Portable music player / tablet / book (No internet or mobile coverage at the site)
3일 일정의 어드벤처
Remote Nature Adventure Fire Recovery