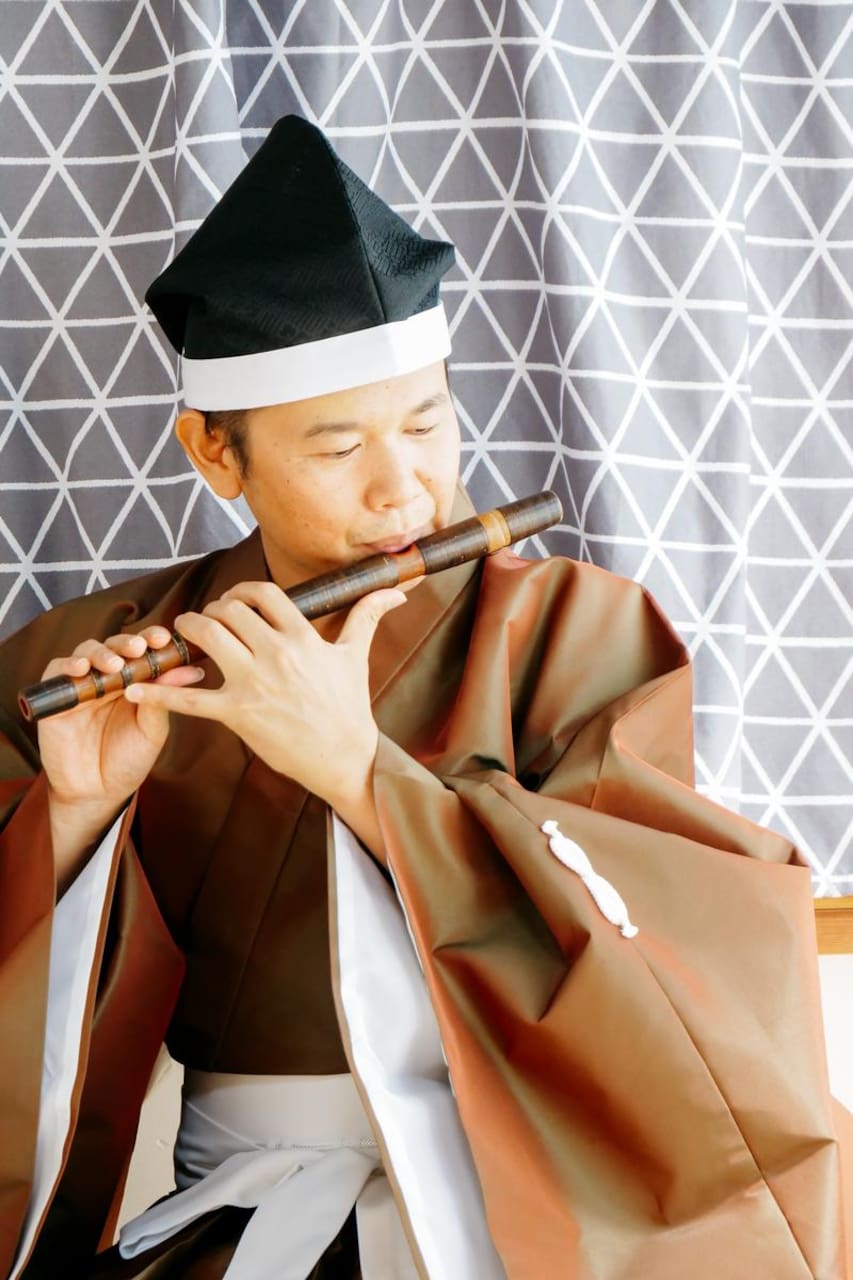 Languages:
언어에 상관없이 즐길 수 있는 트립
I was grown up with Japanese traditional court Gagaku music and Bugaku dance since I was 4 years old. Since the generation of my grandfather, Gagaku is played by whole my family. I am playing and dancing in a temple ,a shrines and theaters for 30years. As an music lover I used to learn jazz and classic music. I would like to tell you Japanese music's uniqueness.
English , Español , 日本語 Welcome to the world of Japanese traditional Instruments of court music and dance Gagaku. Ancient people said that the dragon flute Ryuteki has the voice of a dragon. Let's play Ryuteki what has a history of 1300 years with a descendants of the samurai. First, let's have some time to talk about each other with tea.I have boiled tea with a sweet hot spring. After the…
If you like, you can record, so please bring the equipment.
Drinks
Selected Japanese tea Tea is made with natural hot springs of Izu.
Equipment
Ryuteki (Dragon Flute) rental instrument : Dragon Flute