⭐Hello Guests from all over world⭐ Let's get together on The Holy Boat in Amsterdam and celebrate life! Connect with the water, the city, and like-minded people. Sit back, relax, share the moment & enjoy the ride! -> DAY LIGHT TOUR 60/70 Min (till 17:30) 2 drinks & snacks incl. €25 pp -> EVENING LIGHT TOUR *80/90 Min (from 17:30) 2 drinks & snacks incl. €30 pp Cozy up on our comfy Smoke & Lounge Boat, enjoy some Drinks & Smokes during this amazing cruise experience. Our tolerance and hospitality are granted, you will feel at home. No parental control, rules or any form of stress. Our boat is fully electric, heated seats & covered from rain & wind and we have a toilet onboard. This is a 420 Friendly Boat Tour, bring your own supplies. We do NOT provide any cannabis products on board. When some windows are open, tobacco is allowed. When fully closed, tobacco is not allowed (we have substitute (herbal) tobacco you can use). We have two Hookah/Shisha onboard which you can smoke privatly (additional costs) The tour starts /ends in the Red Light District. We are not a mainstream guided tour We like to listen to what you like to hear, before we tell All information will be lighthearted, fun & entertaining! All time slots have guests onboard! CONTACT US: IF YOU WANT TO RESERVE (EXTRA) SPOTS IF YOU WANT TO BOOK A PRIVATE BOAT TOUR
My name is Stephan, born in a village, but raised in Amsterdam I was always attracted to the exciting, free spirited and multicultural atmosphere of this city. One your ago I met Atay, a Turkish Dutch fellow, who shares the same multicultural values, and the same output on life. 'Respect each other', 'Sharing is caring'. Freedom, tolerance and the ability to say and do what you want (as long as you respect everybody around you) are core values of us and the people we surround us with. Our passion is to bring cultures together and create a real Amsterdam experience on the water. A hospital and friendly place, were you can be yourself, relax in our comfortable seats and enjoy all the "Amsterdam' pleasures. WE HAVE ENOUGH EXTRA SEATS AVAILABLE. PLEASE CONTACT US IF YOU HAVE MORE PASSENGERS OR WANT TO BOOK A PRIVATE TOUR

Salty snacks, Chips, Dutch Cookies, Candy

TWO DRINKS ARE INCLUDED. Availability: beer, selected wines, Soft drinks, Dutch Lemonade, Nespresso coffee. Strong Liquor…
We start this boat tour in the Red light district. This neighborhood is so much more then the 390 windows. Narrow alleys, creative boutique and beautiful canal houses. The first coffeeshop, and even a day care for children next to the brothel windows. From here on we sail through the open haven, Central area, The main canals; Herengracht, Prinsengracht, the 7 bridges, river Amstel, Skinny bridge, dancing houses, and back to where we started!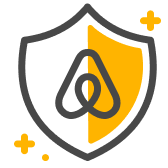 게스트 안전
야외 활동에는 위험이 따르며, 이 체험에 참여함으로써 위험한 상황에 노출될 수 있습니다. 내 능력과 조건(위치, 날씨, 장비 등)을 고려하여 안전하게 참여할 수 있는지 확인하세요.
만 18세 이상의 게스트 최대 15명 참여 가능 When the boat is (semi) open, some people could be smoking tobacco (mixed- joints). For your information. If you are not feeling comfortable with this, we advice you not to book.
이 체험은 주류를 포함합니다. 법적 음주 가능 나이에 해당하는 게스트에게만 주류가 제공됩니다.
This Boat Tour is a wonderful way to see the canals of Amsterdam in a casual, 420 friendly setting. No matter what your color, background or preferences you are welcome. On The Holy Boat you can Smoke & Lounge in Style! Don't forget to bring your own supplies as we do NOT provide cannabis products.
자신이 사는 곳과 하는 일을 진정으로 사랑하는 현지인이 진행합니다.

소수 인원으로 진행되기 때문에 참여자 개개인에게 집중하는 방식으로 체험이 진행됩니다.

모든 체험은 특별한 기회 제공이라는 기준을 충족해야 합니다.
암스테르담 운하 보트 투어(음주와 흡연 허용)