Get Ready to Paddle Through 22,000 Acres of WIld and Scenic Waters! I am your guide, Aaron Phillips. I've paddled these federally protected waters for over thirty years and can't wait to share my stories with you. We will discuss the history of the river, from ancient to modern. We'll discuss wild edible and medicinal plants, a little about survival, and more! From the landing to the island is about 8 miles. It takes approximately 4.5 to 5.5 hours. We stop for lunch, to swim, and often to discuss various features of the river. This guided tour provides an excellent opportunity to photograph an abundance of Florida's wildlife all in one day. Wildlife you may see: alligators, turtles, exotic birds, deer, black bear, bobcat, snakes, fish, and maybe even monkeys. This guided tour terminates at Wekiva Island. Drinks, food, and shuttle available at Wekiva Island.
Are You Ready for the Real Florida!? I Survived nearly a Month with No Water, No Fire, No Food, and No Clothes on Discovery's Naked and Afraid. I'm an Animal Planet Production Guide, BBC Survival Consultant, Talent Scout for History Channel's Alone, Public Speaker and Writer. I've explored as far away as China and Peru and make regular visits to friends in Nova Scotia. I own an outdoor company focused on connecting people with nature and host events which teach people about Wilderness Culture, Respect for our Natural Resources, and Survival Skills. I guide private hiking excursions and create amazing adventures, tailor-made for my client's specific interests and needs. I've Paddled, Camped, and Explored this 8 mile stretch of Federally Protected Wild and Scenic Waters for Over 30 Years and I Can't Wait to Share the Experience with You!

You must rent your canoe or kayak and reserve your return shuttle ride from King's Landing. This is also our point of launch…
We will see a Florida Cracker-style squatter's cabin. Clear water, black water, white sand and muck. This 8 mile stretch has many points of interests including archeological sites, middens (earthen mounds) from indigenous peoples, campsites, islands, and wildlife.
예약 가능 여부
2주 전에 예약하면 20% 할인됩니다.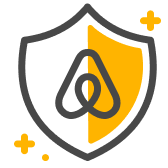 게스트 안전
야외 활동에는 위험이 따르며, 이 체험에 참여함으로써 위험한 상황에 노출될 수 있습니다. 내 능력과 조건(위치, 날씨, 장비 등)을 고려하여 안전하게 참여할 수 있는지 확인하세요.
만 2세 이상의 게스트 최대 10명 참여 가능 Knowing how to swim is critical for safety on or in the water, but it's not required for this adventure. A PFD will be provided with your rental. if you bring your own vessel you will need to supply your own PFD.
Please arrive early. Neither guide nor group will wait for tardy parties as we have 8 miles of water to cover and the last returning shuttle bus departs at 4pm. Guide fees are non-refundable except for poor weather and this will be determined by your guide.
자신이 사는 곳과 하는 일을 진정으로 사랑하는 현지인이 진행합니다.

소수 인원으로 진행되기 때문에 참여자 개개인에게 집중하는 방식으로 체험이 진행됩니다.

모든 체험은 특별한 기회 제공이라는 기준을 충족해야 합니다.