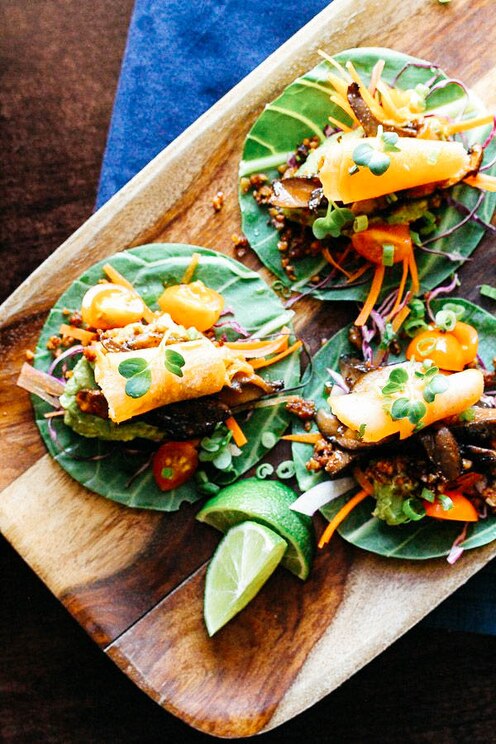 Artistic circles with vegetarian tapas
Artistic circles with vegetarian tapas
This is a unique tour for vegeterian eaters and art lovers. We are sure that a man should hear a little music, read a little poetry, and see a fine picture or architecture every day of his life, that what makes humans beautiful. We will be learning how to go down into ourselves in a Gothic quarter and salvage bits…

Vegan/Vegetarian Tapas Degustacion set of vegetarian food

Organic wine, detox juice
We are two crazy people passionate about gastronomy and art. Nelly enjoys creating healthy dishes and live in the world of fruits and vegetables. Paola is a true professional chef and pastry chef, health coach and passionate vegetarian. We want to prove that eating a mostly fresh, whole raw food diet is the way nature intended slows the aging process and allows you to live a long life without illness.
With our intrepid travelers and misguided spirits we will make an artistic circle in the Gothic quarter and then enjoy vegetarian lunch in bohemian restaurant with history. We will tell you about bohemian places and vegeterian, vegan and detox food in Barcelona.
이 트립은 주류를 포함합니다. 법적 음주 가능 나이에 해당하는 게스트에게만 주류가 제공됩니다.
This tour is exclusively for people whose food cuture is based on veganism, vegeterianism and raw eating preferences or the ones who are about to become ones of them)
식음료
Artistic circles with vegetarian tapas
새로운 트립