4day Transylvania Photography/Culture
4day Transylvania Photography/Culture
Photographing the Mountains and Traditional villages in Transylvania
4day Transylvania Photography/Culture
4day Transylvania Photography/Culture
Photographing the Mountains and Traditional villages in Transylvania
Through the lens of your camera we will capture the beauty of the Carpathian Mountains in Transylvania, Romania while trekking the stunning mountains. Being guided by a local professional photographer as you shoot is a valuable educational experience that can help take your photography to the next level and help you expand your personal portfolio. Our Photography Workshop includes trekking, healthy lifestyle living & Romanian Traditions & Culture. Starting in the mountain village of Magura we head out to photograph the scenic landscapes of the rolling mountains and the village life. We will also be exploring and doing photography shoots in neighboring mountain villages where it seems that time has stood still. These are off the beaten path areas with lots of nature with Traditional Romanian haystacks, horse drawn carriages and shepherds with their flocks of sheep. We also visit a local town for "Gates of Transylvania" photo shoot, where we shoot in front of the ornate gates surrounding local Traditional homes. After our shoot we have an Interactive Professional Photography critique session with the group, where you will learn how to improve your photography and editing skills. We will go over the rules of composition, you will also learn the storytelling of photography through your photos. All levels of photography are welcome, even Smartphones. We speak English & Romanian
My husband Victor Dumitrescu and I love to travel and explore this beautiful world of ours with our family, we have a special love for the Carpathian Mountains of Transylvania! We have over 10 years of expertise in International Professional Photography with a focus on landscapes, travel and events. Victor was born at the foothills of these mountains and has a great passion for exploring this area. Together we enjoy showing others the beauty and traditions of Romania while making it a great experience for all. We have done travel photography in Romania, India & the U.S. We offer workshops on photography which include trekking, healthy lifestyle living & Romanian Culture. All levels are welcome, even Smartphones. We accept individuals, small groups, students, seniors, work groups, teams and families. We speak English & Romania

4 저녁식사, 4 점심식사, 3 아침식사

단독 또는 다세대 주택에서의 3박
We'll be staying in Margura, meeting outside Villa Herman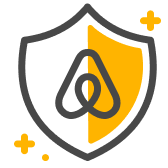 게스트 안전
모든 어드벤처는 업계 가이드라인을 따릅니다. 에어비앤비는 어드벤처 여행을 선도하는 어드벤처여행업협회(Adventure Travel Trade Association)와 협력하여 안전을 위한 모범 사례와 기준을 마련했습니다.
야외 활동에는 위험이 따르며, 체험의 일부로 위험한 상황에 노출될 수 있다는 점을 유념하시기 바랍니다. 본인의 신체 능력과 조건(장소, 날씨 및 장비)을 감안하여 안전하게 참여하실 수 있는지 확인하시기 바랍니다.
만 8세 이상의 게스트 최대 10명 참여 가능 보통 강도의 신체 활동이 요구되는 어드벤처입니다. All Levels welcome, we also welcome Smartphones. Our Adventure is not only about photography, but also culture and trekking, so we are open to it all.
신분증상의 사진과 대조할 수 있는 본인 사진을 찍어야 합니다. 이를 통해 에어비앤비가 체험에 참가하는 게스트를 확인할 수 있습니다. 이 절차는 한 번만 완료하시면 됩니다.
Bring raincoat and layered clothing and proper shoes for mountain hikes. We will be in a mountain area and weather can change fast. We provide 3 vegetarian meals a day, please bring your own snacks and water bottle. Trekking is light to moderate level. Photography is open to all levels.
자신이 사는 곳과 하는 일을 진정으로 사랑하는 현지인이 진행합니다.

소수 인원으로 진행되기 때문에 참여자 개개인에게 집중하는 방식으로 체험이 진행됩니다.

모든 체험은 특별한 기회 제공이라는 기준을 충족해야 합니다.
4일 일정의 어드벤처
4day Transylvania Photography/Culture