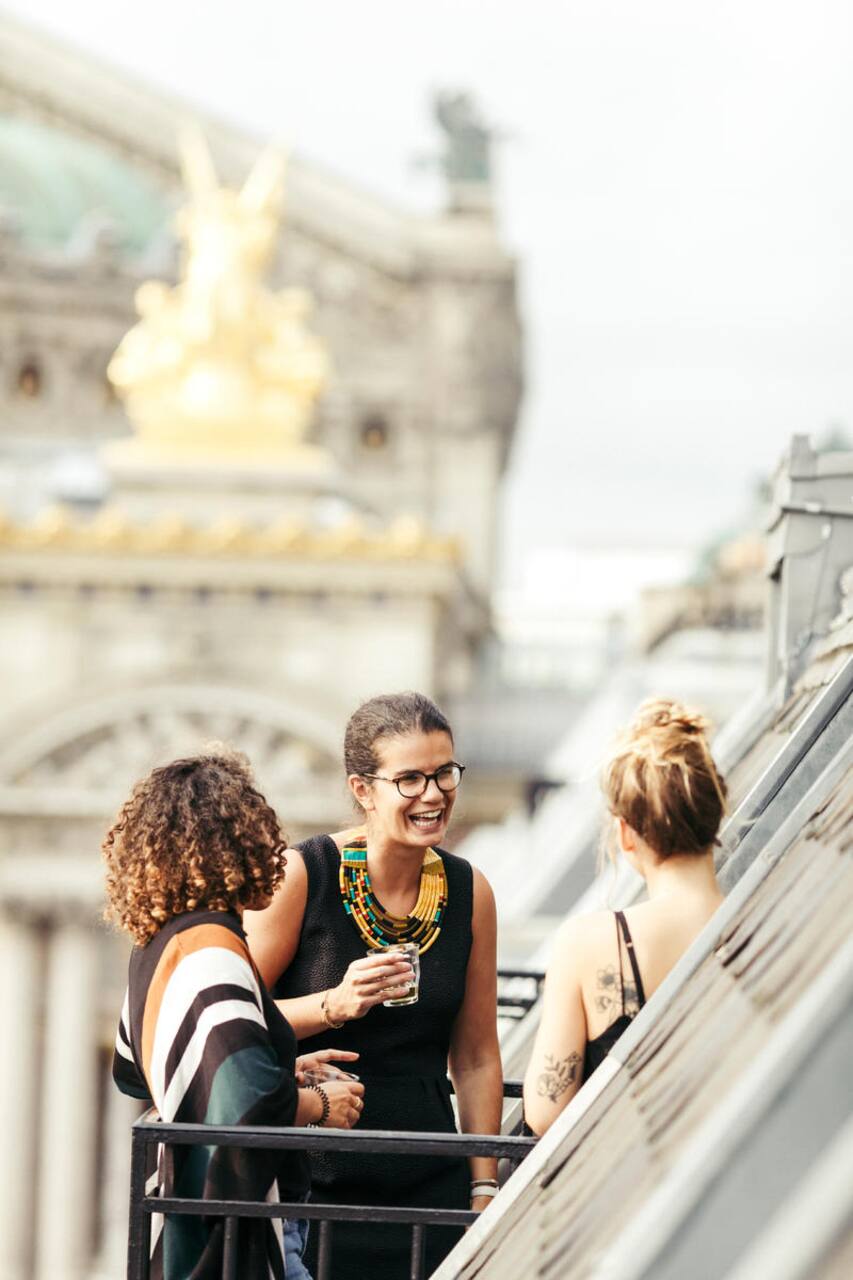 Marie et Sammy working at Airbnb will welcome you at their new Parisian office, located in front of the Palais Garnier. Parisian experts and travelers addicts, they will share their best spots – whether that's a new farm-to-table restaurant or a cozy neighborhood bar. We can't wait to meet you and welcome you to Paris!
Since 2015, the French NGO Réfugiés Bienvenue is organizing the accommodation of asylum seekers who have not obtained a place in a reception center in the Ile de France region. The association helps to connect refugees and individuals willing to welcome them for more than 3 weeks .
참가비가 전액 Réfugiés Bienvenue에 기부되는
착한 트립
입니다. .
Experienced traveler, globe-trotter beginner, or simple enthusiast? Join us at in the heart of Paris at Airbnb office to discover our daily life. Enjoy a drink while we chat, hang out with fellow travelers, and make new friends. We'll share our favorite places to see, eat and drink in this stunning city, so you can make the most of your trip.
All funds are for the NGO Refugiés Bienvenue.
Drinks
Soft & co Soft drinks & coffee