We'll spend the day at the incredible Cape of Good Hope section of the Table Mountain National Park, mostly on foot. This will allow me to interpret the flowers & animals we see while hiking a few trails. The day will start with me meeting you bright & early in the city & along the drive we'll pop in at one of my favorite bakeries in Kalk Bay for a takeaway coffee & pastry before passing through Simon's Town where we'll encounter our endangered African Penguins. Continuing southwards we head to Cape Point to really start the outdoor adventure! There are a number of short hikes in the National Park and I have a few favorites which each offer something special & unique. Think rugged trails, dramatic mountain peaks, sandy stretches of white sand beach, diverse & colorful vegetation (fynbos)...all in relatively quiet spaces. Large wildlife roams these parts including Eland, Bontebok, Chacma Baboon & Cape Mountain Zebra. We may even get treated to a Cape Clawless Otter sighting along the coast! Between the hikes we'll also walk to a quiet vantage point to look over Dias Beach & the lighthouses and we may see thousands of Cormorants coming & going from nesting sites as we enjoy a picnic lunch. At the end of the day we'll drive back into Cape Town via Chapman's Peak which will coincide with sunset at certain times of year. We'll truly experience the Cape of Good Hope uniquely!
Growing up within the boundaries of the incredible Table Mountain National Park I had the mountains of Silvermine as my literal backyard. This is where my love for the Table Mountain range all began! Fast forward 30 years and today I'm a full-time mountain guide in the Western Cape with professional accreditation by the legal bodies in South Africa after starting out in 2007 as a volunteer guide with school children. Sharing my love for nature by leading interpretive nature trails & adventurous hikes across the fynbos covered mountains of the Cape allows me to live out my passion daily. Other interests include photography, writing and enjoying Cape wine with family & friends. I've completed "Supporting the Safety of Women | Travelers & Hosts" seminar facilitated by the National Network to End Domestic Violence (October 5th, 2019)

Morning croissant 'to-go', picnic style lunch as well as other hike snacks.

We'll start the day with coffee 'to-go', tea at lunch and water throughout the day.

Pick-up & Drop-off from your Airbnb / hotel in the city or adjacent suburbs.

Binoculars - I'll have my binoculars with, but bring your own too if you wish.
세계적인 수준의 호스트

전문성 측면에서 전 세계 상위 10%로 평가되었습니다.
We drive the Cape Peninsula, passing through coastal towns of Kalk Bay & Simon's Town for coffee & responsibly encountering our endangered African Penguins. Our main aim is to get hiking at the Cape of Good Hope, immersing ourselves in the Cape Floral Kingdoms' incredible fauna & flora. We'll also walk to my favorite spot to absorb the drama of Cape Point for an environmentally conscious picnic lunch away from the masses.
예약 가능 여부
2주 전에 예약하면 20% 할인됩니다.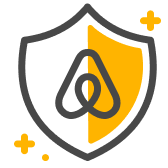 게스트 안전
야외 활동에는 위험이 따르며, 이 체험에 참여함으로써 위험한 상황에 노출될 수 있습니다. 내 능력과 조건(위치, 날씨, 장비 등)을 고려하여 안전하게 참여할 수 있는지 확인하세요.
만 8세 이상의 게스트 최대 4명 참여 가능 The plans for the day will vary according to season, weather and National Park gate times. If you have any special requests you're welcome to discuss these ideas prior to the trip and I'll try fit it in. The weather may not be…
This is a full day experience, where a lot of our time is spent hiking or generally being outdoors with a strong interpretive focus of the natural environment. Please bring ZAR 320 cash for the National Park gate fee.
자신이 사는 곳과 하는 일을 진정으로 사랑하는 현지인이 진행합니다.

소수 인원으로 진행되기 때문에 참여자 개개인에게 집중하는 방식으로 체험이 진행됩니다.

모든 체험은 특별한 기회 제공이라는 기준을 충족해야 합니다.