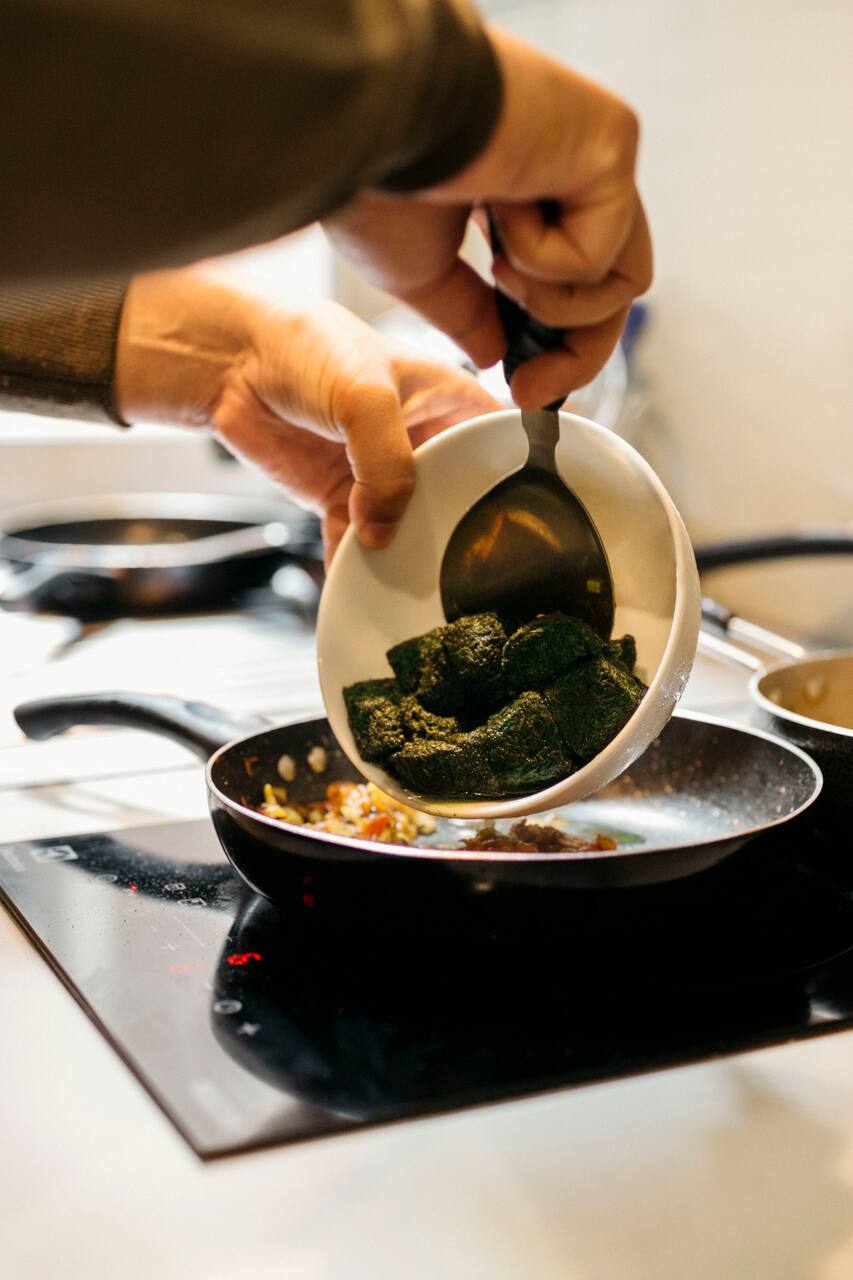 Recently moved to Paris from the home of Bollywood, Mumbai. Love to cook and even more to share it with people. Me and my Husband (certified Bollywood buff and Chatter box) believe that eating is not just about satiating the taste palates but also about laughter, talking on random topics, being 4 year old and something which we remember beyond the morning dump.
Cooking is my passion which I have inherited from my mother and grandmother, who always say "You learn more when you share" so would love to share some of their secret recipes with my guests. We will start the experience by learning about the key ingredients of Indian food; spices, vegetables, marinating chicken and kneading the flour. We then cook the various dishes and enjoy the meal together…
Bring a lot of appetite to learn and eat. Don't worry cooking Indian food is not as difficult as it may seem. Please inform me about any food allergies OR any religious restrictions you might have.
Food
Food All the food that we cook together.
Drinks
Drinks Home made Indian drinks with the Lunch/Dinner and Tea post meal.